A Traditional Pub, For Relaxed Drinking & Dining
The Ernie Lister is a traditional bar centrally located in the heart of the picturesque town of Brixham.
Furnished in nautical, and relaxed wooden decor, the Ernie Lister is a pub serving delicious food, an extensive drinks menu, and friendly service, within its characteristic and quirky surroundings.
Nestled along the harbourside and attractions of Brixham, the Ernie Lister is the perfect place to sit back, relax, and unwind, whilst you dine, socialise, and indulge with family and friends.
Enjoy a pint in a traditional English pub as the locals do. A pub full of charm and character, and it all adds up to make the Ernie Lister one of the best pubs in Brixham for the beer lover.
With its traditional, quirky decor and warm, relaxed atmosphere, the Ernie Lister is the place to be after a day exploring Brixham and the local area. Located next to the Quayside Hotel, the pub also makes the perfect spot for a pre-dinner aperitif and an after-dinner nightcap.
Serving excellent food and regular live music, this is a popular spot for the Quayside residents, fellow Brixham holidaymakers, and locals. We pride ourselves on serving up a seasonal menu that's packed with hearty, traditional British pub classics alongside fresh, seasonal fish and seafood.
Come along to the Ernie Lister, take a seat, relax, and let us take care of everything. A blissfully traditional place with great beer and good old conversation. No need to book, just turn up!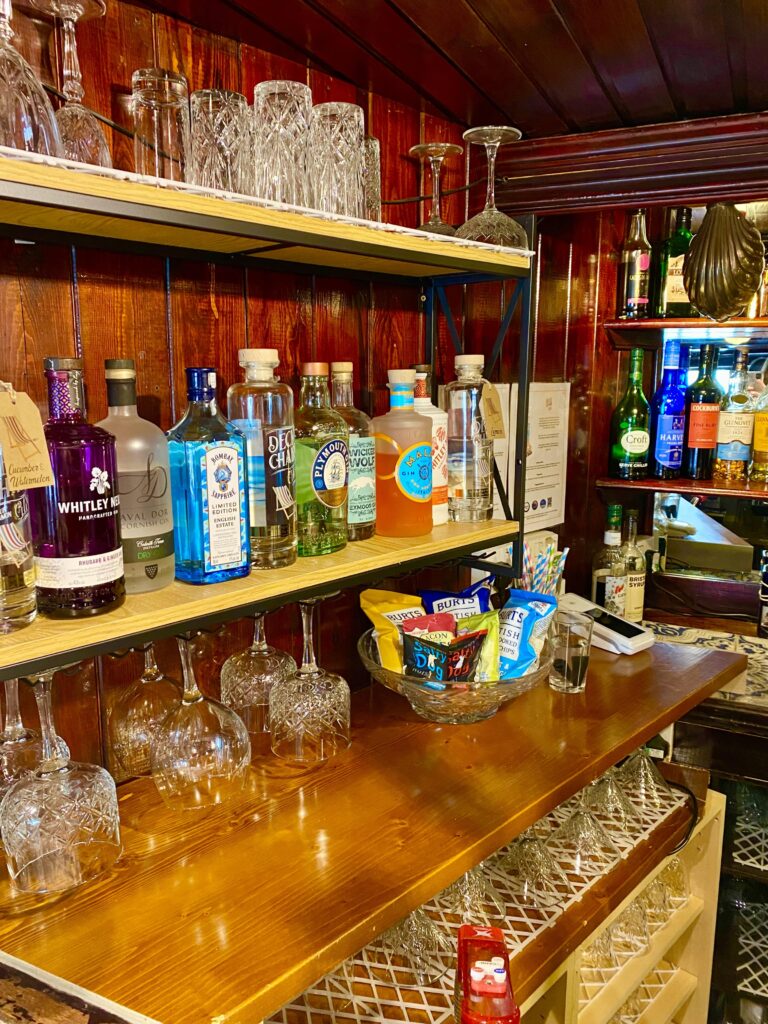 Ernie Lister Bar Menu
Our menu has something for everyone, whether you're a meat-lover, plant-based, or somewhere in between. Enjoy our varied menu of homemade specials and fresh seasonal creations from small sharing plates, to pub classics, to delicious desserts.