Brixham and The Local Area at the Quayside Hotel
A coastal escape on our doorstep
Nestled amongst the harbourside, The Quayside Hotel is located in the thriving heart of Brixham, South Devon. Our views of the busy harbour are hard to beat, and a coastal path is only a stone's throw away from our doorstep.
As a location, we're perfectly placed for all of your getaway needs along the English Riviera. Whether you're looking for family-friendly accommodation or a romantic retreat, there's something for everyone.
Discover the Beauty of Brixham and South Devon
A thriving fishing town in the county of Devon, in the southwest of England.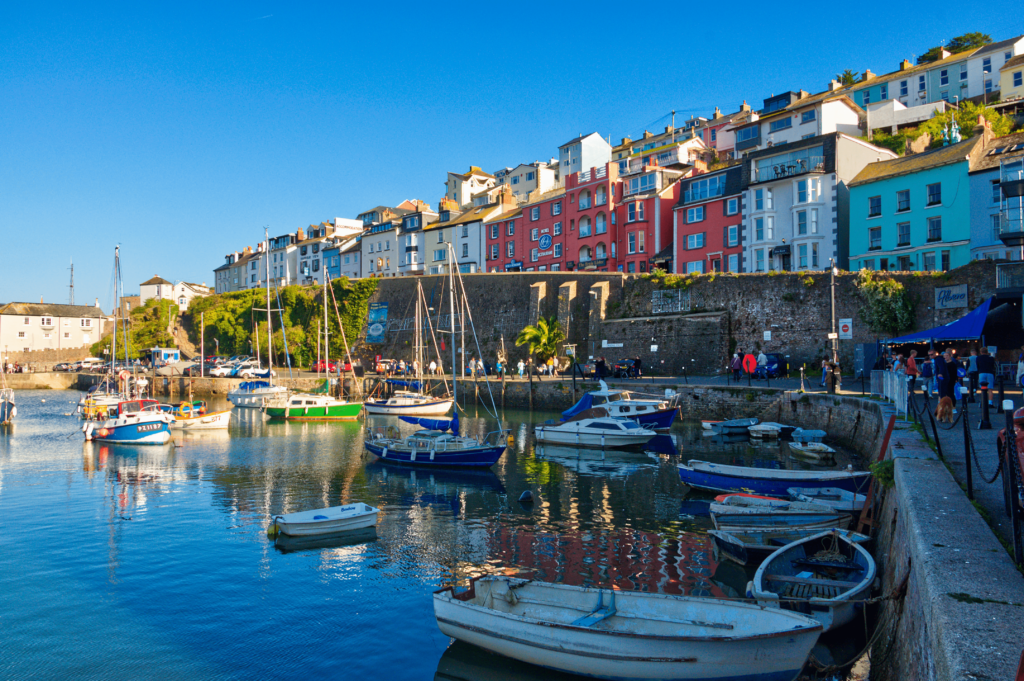 About Brixham in South Devon
Underrated and unexpected, Brixham is a truly amazing place to visit, and not just because of its location along the English Riviera. The coastal town is a treasure trove of history, beautiful scenery and delicious food.
Brixham, located in South Devon on the English Riviera, is brimming with things to see and do. Kids will be spoilt for choice until the minute they leave this seaside harbour town.
Brixham is centered around its famous fishing port, where heritage trawlers head out for their daily catch suppling fish and fresh seafood all over the country.
Home to many bars, restaurants, and shops, Brixham is a popular spot among couples and families looking for a good time on the South Coast. It's also popular among families who want to escape the busy city and relax next to an idyllic coastline.
Whether you've got young kids or travelling with friends there's something to everyone entertained in the popular fishing port.
You may know Brixham as the busy fishing harbour in South Devon, but just a short walk from the picturesque town you'll find an abundance of beaches.
Be inspired for your next hotel break in Brixham, South Devon.
In and Around Brixham
Sited on the harbourside, in the centre of Brixham, we enjoy the lovely village-like atmosphere, surrounded by a wonderful selection of independent coffee houses, restaurants, and boutiques.
The beach, the Golden Hind ship, museums, Berry Head Nature research, and shops are all within easy walking distance, while Torquay, Dartmouth, and Paignton are all quickly accessible by bus, ferry or car.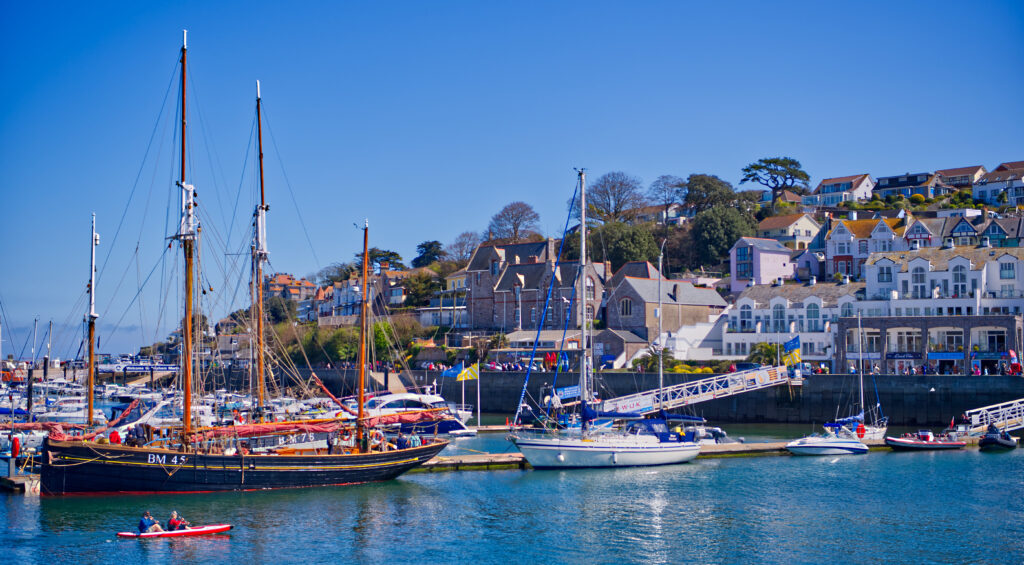 What to do in Brixham, South Devon
While you're here, spend the day at one of Brixham's best beaches or pull on your walking boots to hit the coastal trails. Wander around the historic fishing town of Brixham, admire the Torbay views from a boat, and sample some of the best restaurants the town has to offer.
Later on, join us for a drink in the Ernie Lister or snuggle up next to the fire in our hotel lounge before sitting down to a three-course meal in the Quayside Restaurant.
Be inspired for your next hotel break in Brixham, South Devon. There's always plenty going on at the Quayside Hotel so find out more about the must-sees, hidden treasures, and local news.
Our Local Brixham and South Devon Travel Guides