Bedrooms at the Quayside Hotel in Brixham
A deeply comfortable night's sleep with a fabulous selection of 3-star double, twin and family bedrooms.
Look no further than the Quayside Hotel for your accommodation in Brixham. Take your pick from our 30 hotel rooms, many with beautiful views over the Brixham Harbour and town centre.
Whether you are planning a short break in South Devon, a business trip, or a romantic escape for just the two of you, we have the room with everything you're looking for.
You'll love our cosy and traditional interiors, with splashes of warm colour set against modern neutral tones.
Whether you dine at the hotel restaurant or head out for fish 'n' chips by the sea, walk around the harbour, relax at the beach, go on a hike, or spend the day in Torquay, you'll be spoilt for choice on how to pass the day.
Our Bedrooms at the Quayside Hotel
All of our bedrooms are beautifully equipped and have modern en-suite bathrooms. Our hotel facilities include free WiFi, telephones, luxury indulgent toiletries, tea & coffee making facilities, Freeview TV and hair dryers.
We'll do our best to have your room ready by 3 pm. If you arrive earlier, take a moment to relax, perhaps enjoy some lunch or head out to explore the local area, and we will contact you as soon as your room is ready and get you settled in. On your last day, we ask that you return your room key to Reception by 11 am however don't feel the need to rush off.
If you're planning on a longer stay or looking for family accommodation, take a look at our two apartments located next door to the hotel.
Amenities at the Quayside Hotel
Providing Hospitality the Correct Way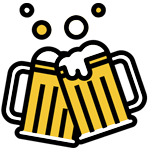 Bar
Lounge
Restaurant
Room Service
Great Service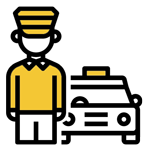 Free Parking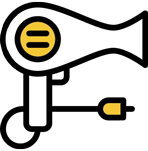 Hair Dryer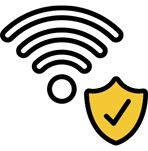 Secure Wi-Fi
Hotel in Brixham with Parking
Beds are made up of crisp linen duvets
Free WiFi
TVs with Freeview
Ample free parking
Telephones
En-suite bathrooms
Luxury, indulgent toiletries
Tea & Coffee making facilities
Hairdryers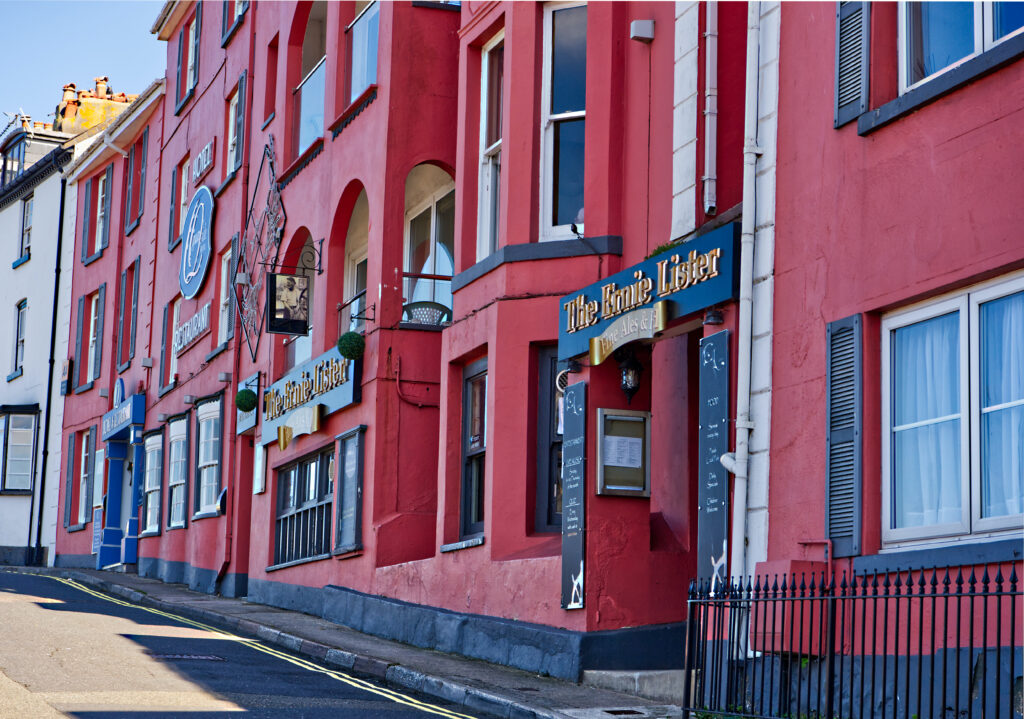 Gallery
Take a look at some of our bedrooms.
Our Room Types
Our 30 bedrooms blend traditional townhouse features with contemporary comforts. While every room has a different size, shape and layout, they each provide everything you'll need to put your feet up after a busy day out, with fresh linens, comfortable beds and modern ensuite shower rooms featuring beautiful Cole & Lewis luxury toiletries.
Our main types of rooms are listed below:
Superior Room with Sea View
Sea View Double or Twin Room
Inland Signature Room
Inland Double, Twin or Family Room
Superior room with sea-view
These luxurious rooms have an exquisite view overlooking the sea and Brixham harbour. You can choose between balconies or a bay window seat to admire the view, four-poster beds or a king-size bed. All Superior Rooms have an in-room safe, complimentary bathrobes, and a small bar fridge.
Sea-view double or twin room
These rooms all have a fantastic view of the sea and Brixham harbour. They are all individually appointed. The majority of the rooms are a good size, but there are a few rooms we describe as 'snug', as they are smaller rooms that are in the protected part of the historic building.
Inland signature room
Our BRAND NEW luxury inland signature room with a king-size bed and stunning en-suite shower. Contemporary décor with blue hues and marble details.
Inland double, twin or family room
These rooms don't have a sea view but are cosy and comfortable with contemporary decor. We also have two family rooms, which have a double bed and additional bunk beds.