The Quayside Restaurant
Temporarily Closed for a Substantial Refurbishment
Opening Date TBC
Our Harbourside Restaurant in Brixham
At the Quayside Hotel, we harbour a hidden treasure – the Quayside Restaurant.
This is one of the best restaurants in South Devon serving only the freshest Brixham fish as well as locally raised succulent meats and produce.
The Quayside Restaurant is a premium restaurant centrally located in the heart of the picturesque town of Brixham.
Beautifully furnished in contemporary decor, the Quayside Restaurant is a stylish restaurant serving food, an extensive drinks menu, and friendly service, within its characteristic and quirky surroundings.
Nestled along the harbourside and tourist attractions of Brixham, the Quayside Restaurant is the perfect place to sit back, relax, and unwind, whilst you dine, socialise, and indulge with family and friends.
An ever-popular place to eat, drink and relax for residents and non-residents alike, our seasonal menus encompass dishes for every taste and occasion. Dine in our cosy restaurant serving seafood, steak, and seasonal dishes with sweeping views of Brixham harbour.
We look forward to welcoming you to the Quayside Restaurant, Brixham.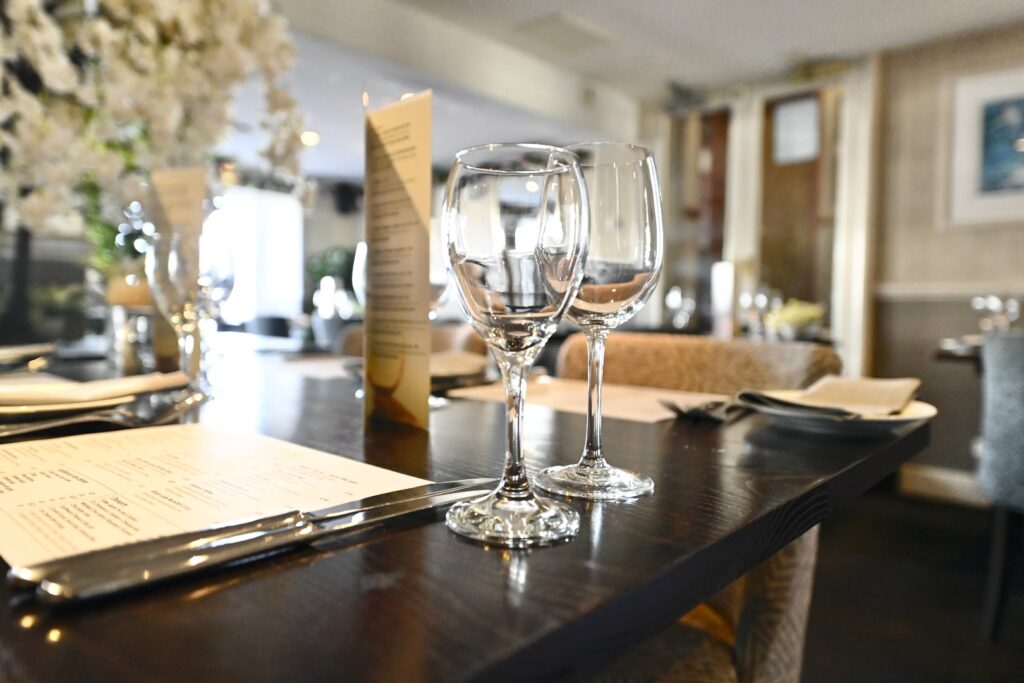 Our Dinner Menu
Open Tuesday – Saturday: 18:00 – 21:30
Closed on Mondays
Our a la carte menu has something for everyone, whether you're a meat-lover, plant-based or somewhere in between. Each day brings a new reason to visit from daily market fish and prime steak specials, with dishes to share and dishes to savour. Visit The Quayside Restaurant and enjoy a varied menu of homemade specials and fresh seasonal creations.
Our Talented Chefs in Brixham
Every day, our talented chefs invite you to dine with an imaginative seasonal menu and a mouthwatering selection of specials, all presented in the delightful ambience of our light and airy restaurant.
A unique setting with delicious food, our Quayside Restaurant serves seasonal and fresh dishes with a friendly atmosphere. We highly advise booking in advance and please note if you arrive without a reservation you may be asked to wait or be turned away.
Enjoy pre-dinner drinks in the cosy, nautical Main Mast Bar, or in the hotel lounge by the fire overlooking the stunning views of Brixham harbour.
Our menu caters to all dietary requirements from vegetarian, vegan and gluten-free. Please let your server know about your dietary requirements upon arrival.
Our Breakfast Menu
Opening Times: 08:00 – 10:00
Because we should all eat breakfast like a king. Pull up a chair and enjoy the view from your new favourite breakfast spot! Breakfast is £15 per person for non-residents but booking is essential. Please call 01803 302967 or email reception@thequayside.net to book.