Totnes Things to Do
Totnes is a charming town nestled in the picturesque countryside of South Devon, England. With its rich history, vibrant culture, and stunning natural beauty, Totnes offers a delightful escape for travellers seeking an unforgettable experience.
In this article, we'll delve into the best things to do in Totnes, highlighting its hidden gems and must-visit attractions that will make your visit truly unforgettable.
Where is Totnes?
Totnes is a town located in South Devon, England. It is situated on the River Dart and is known for its historical significance and charming character. The lively town is approximately 22 miles (35 kilometres) south of Exeter, the county town of Devon.
Best Things to Do in Totnes
1. Visit Totnes Castle
Totnes Castle is a testament to the town's fascinating history. Dating back to the 11th century, this well-preserved Norman castle provides breathtaking panoramic views of the River Dart and the surrounding countryside. Step inside its ancient walls and embark on a journey through time.
2. Stroll Through Totnes' Tudor Streets
Wandering through Totnes' quaint streets feels like stepping into a living history book. The town boasts a remarkable number of Tudor buildings, adorned with intricately carved facades and charming details.
Explore the high street, lined with an array of independent shops, galleries, and cafes, where you can find unique treasures and sample the local cuisine.
3. Discover the Totnes Elizabethan House Museum
Take a captivating journey back to the Elizabethan era at the Totnes Elizabethan House Museum. This beautifully restored merchant's house offers a glimpse into the daily life of the townspeople during the 16th century.
Explore the period rooms, adorned with authentic furniture, artwork, and artefacts, and gain a deeper understanding of Totnes' rich heritage. The knowledgeable guides bring the house to life with engaging stories and anecdotes, transporting you to a bygone era.
4. Rare Breeds Farm: A Family-Friendly Experience
For a fun-filled day out with the family, head to Totnes Rare Breeds Farm. This charming farm is home to a variety of adorable animals, including rare breeds and traditional farm animals.
Meet fluffy lambs, friendly goats, playful pigs, and much more as you explore the farm's interactive exhibits and learn about sustainable farming practices. Kids will love the opportunity to feed and pet the animals, and the farm's knowledgeable staff is always on hand to share interesting facts and stories about each creature.
5. Take a Walk Along the River Dart
Enjoy a leisurely stroll along the picturesque River Dart, which runs through Totnes. Admire the beautiful scenery, spot wildlife, and maybe even have a picnic by the river.
The Riverside Walk is the perfect escape for nature lovers and provides an ideal opportunity for birdwatching, picnicking, or simply enjoying a moment of solitude amidst the scenic beauty of Totnes.
6. Explore the Sharpham Vineyard
Take a short trip outside of Totnes to visit the Sharpham Vineyard. Embark on a wine-tasting journey as you sample the award-winning wines produced on-site. Stroll through the vineyards and orchards, breathe in the fresh countryside air, and marvel at the stunning views.
7. Discover the Beauty of St. Mary's Church
Enter the serene ambience of St. Mary's Church, a remarkable place of worship that dates back to the 15th century. Admire the impressive architectural details, including the ornate stained glass windows and intricately carved stone decorations.
Take a moment for quiet reflection or attend one of the church's services to experience the tranquillity that this church has to offer.
8. Totnes Good Food Market
Foodies will love the vibrant Totnes Good Food Market. Held on the third Sunday of each month, this lively market showcases the finest local produce, artisanal goods, and mouth watering street food.
Immerse yourself in a food lovers' paradise as you savour delectable treats, discover unique flavours, and support local vendors. From freshly baked bread to organic vegetables and international delicacies, the Totnes Good Food Market offers a feast for the senses.
9. Embark on a River Cruise
Embark on a memorable river cruise along the beautiful River Dart. Sit back, relax, and let the gentle current carry you through breathtaking landscapes, picturesque villages, and historic landmarks.
Whether you choose a leisurely boat trip or a thrilling jet boat ride, you'll be treated to panoramic views, fascinating commentary, and the opportunity to spot wildlife along the way. A river cruise is a fantastic way to experience the natural beauty of Totnes from a different perspective for the entire family.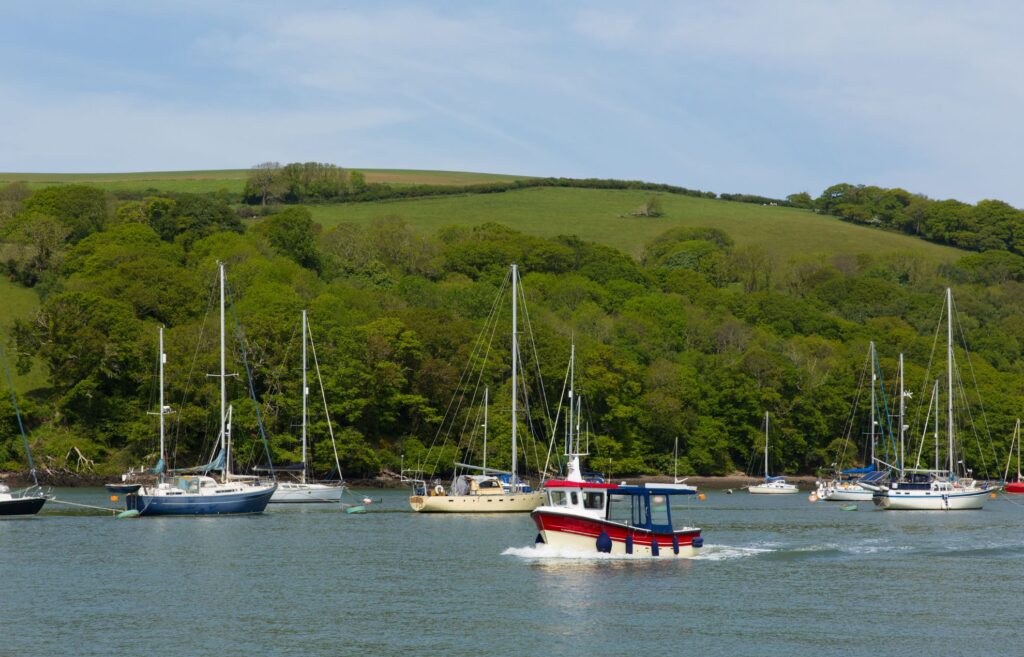 10. Browse The Shops on Totnes High Street
Totnes High Street is a shopaholic's paradise, offering a delightful mix of independent boutiques, antique stores, and quirky galleries. Explore the narrow alleys and hidden courtyards that are brimming with treasures such as handmade crafts and local artwork to vintage clothing and unique souvenirs.
Support local artisans, find one-of-a-kind gifts, and indulge in a bit of retail therapy surrounded by the town's eclectic atmosphere.
11. Immerse Yourself in Totnes Elizabethan Market
Step back in time and experience the vibrant atmosphere of Totnes Elizabethan Market, held every Tuesday morning in the town's historic market square.
This bustling market captures the essence of the Elizabethan era, with traders dressed in period costumes and a wide array of stalls selling handmade crafts and traditional foods.
12. Visit The Timehouse Museum
Delve into the fascinating world of horology at The Timehouse Museum, a hidden gem that showcases a remarkable collection of clocks and timepieces from different eras.
Marvel at the intricate craftsmanship and delicate mechanisms as you explore the exhibits, which include antique pocket watches, grandiose grandfather clocks, and ornate sundials.
13. Enjoy A Live Performance at The Ariel Centre
Catch a live performance at The Ariel Centre, Totnes's premier venue for music, theatre, and cultural events.
From lively concerts and theatrical productions to thought-provoking talks and comedy shows, The Ariel Centre offers fantastic performances for all ages. Check the schedule in advance and book your tickets to ensure you don't miss out!
14. Admire the Dartington Hall Gardens
Immerse yourself in a serene escape at Dartington Hall Gardens, a captivating oasis with its breathtaking landscapes and vibrant floral displays.
Take a leisurely stroll through the meticulously manicured gardens, where colourful blooms, fragrant herbs, and ancient trees create a harmonious tapestry of nature's beauty. Find a quiet spot to relax, meditate, or enjoy a picnic admiring the tranquil surroundings.
Places to Eat in Totnes
Totnes boasts plenty of trendy dining establishments, catering to various tastes and preferences. Whether you're seeking a laid-back coffee shop experience or an exquisite dining affair, this vibrant town has it all.
From the cosy ambience of The Hairy Barista and The Curator to the culinary excellence of award-winning restaurants like Rumour Restaurant and Wine Bar, you'll find a plethora of options to satisfy your cravings.
Indulge in delectable stone baked pizzas at Rumour Restaurant and Wine Bar or tantalise your taste buds with the fresh and flavourful curries served at Café Mumbai. If you prefer organic, locally sourced fare, The Bull Inn is the place to be, while Seeds 2 Totnes and Willow offer an impressive selection of vegetarian dishes.
Events and Festivals in Totnes
Totnes is a vibrant town and throughout the year there is an array of events, festivals and gigs. Here are a couple of our favourites to visit:
Totnes Christmas Market
Every year, Totnes comes alive with the magic of the Totnes Christmas Market. This highly anticipated event fills the town's streets with festive cheer, as local vendors, artisans, and musicians gather to create a vibrant and enchanting atmosphere.
Browse through the stalls adorned with unique handmade crafts, indulge in delectable seasonal treats, and soak up the joyful ambience as carolers fill the air with festive songs.
Totnes Orange Races
In a quirky and delightful tradition, the Totnes Orange Races bring laughter and merriment to the town's streets. Inspired by the historical tale of a nobleman dropping oranges during a race, locals and visitors alike partake in this lighthearted event.
Participants roll oranges through the streets, competing for the coveted title of the fastest orange. Join in the fun, cheer on the racers, and embrace the infectious energy that fills the air during this unique and zestful tradition.
Things to Do in Totnes When it's Raining
While Totnes is known for its picturesque landscapes and outdoor activities, don't let a little rain dampen your spirits. This charming town offers plenty of indoor attractions and activities to keep you entertained when the weather isn't cooperating.
Whether you're seeking cultural experiences, retail therapy, or cosy hideaways, the South Devon town has something for everyone. Here are some fantastic things to do in Totnes when it's raining:
1. Explore the Totnes Museum
Step into the Totnes Museum and embark on a captivating journey through the town's rich history.
2. Enjoy Some Retail Therapy
Spend the day browsing the charming boutiques, independent bookstores, and antique shops that line the town's streets.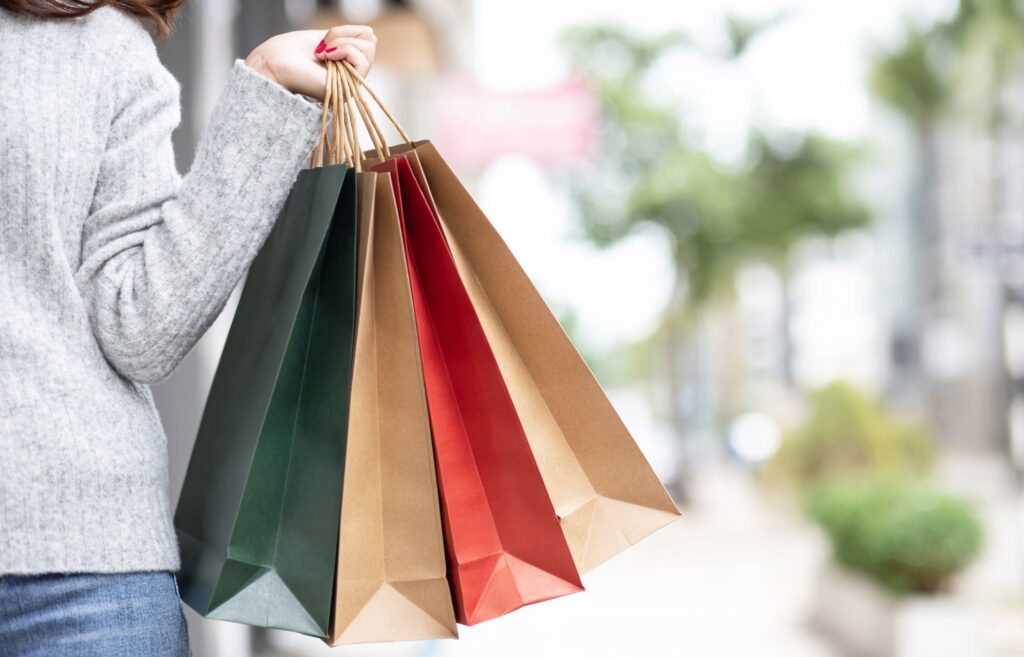 3. Relax in a Cosy Cafe
Seek refuge from the rain in one of Totnes's cosy cafes, where you can unwind, sip on a hot beverage, and watch the world go by. The town is dotted with charming coffee shops and tearooms, offering a welcoming atmosphere and a range of delicious South Devon treats.
4. Visit Totnes Cinema
Check out the latest films at the Totnes Cinema, a charming independent theatre that showcases a diverse range of movies.
5. Unwind at the Totnes Leisure Centre
If you're looking to stay active and rejuvenate your body and mind, head to the Totnes Leisure Centre. This modern leisure centre features a swimming pool, a gym, and various fitness classes.
6. Enjoy a Pint at a Traditional Pub
There's something quintessentially British about seeking shelter from the rain in a traditional pub.
Summary of Things to Do in Totnes
Totnes is a town that effortlessly blends history, natural beauty, and a vibrant cultural scene. From exploring ancient castles and museums to indulging in gastronomic delights and immersing oneself in the creative arts, there is no shortage of unique and exciting experiences to be had.
Whether you're a history enthusiast, a nature lover, a foodie, or an art aficionado, Totnes has something to offer everyone. So pack your bags, set off on an adventure, and discover the best things to do in Totnes.
If you're looking for somewhere to stay close to Totnes, take a look at the Quayside Hotel in Brixham, South Devon. The stunning harbourside hotel is the perfect seaside getaway for exploring Torbay and the South of Devon.
FAQs about Best Things to Do in Totnes
What are the best things to do in Totnes?
The best things to do in Totnes include exploring the Totnes Castle, wandering through the Elizabethan House Museum, indulging in the Good Food Market, and strolling along the Riverside Walk. Other must-visit attractions include Sharpham Vineyard, St. Mary's Church, and Rare Breeds Farm.
Are there any family-friendly activities in Totnes?
Yes, Totnes offers plenty of family-friendly activities. You can visit Rare Breeds Farm to meet adorable animals, explore the Elizabethan Market, or embark on a river cruise along the River Dart. The town also has beautiful parks and playgrounds where children can enjoy outdoor activities.
Can I go hiking in Totnes?
Yes, Totnes is surrounded by picturesque countryside, offering numerous hiking trails for outdoor enthusiasts. You can hike to Totnes Rare Breeds Farm, explore the Dartington Hall Estate, or venture further afield to the stunning Dartmoor National Park, which is a short drive away.
When is the best time to visit Totnes?
Totnes is a beautiful destination to visit year-round. However, the summer months (June to August) bring pleasant weather, allowing you to fully enjoy outdoor activities and explore the town's natural beauty.
Are there any unique shopping experiences in Totnes?
Yes, Totnes is renowned for its unique shopping scene. The High Street offers a fantastic array of independent boutiques, antique stores, and galleries where you can find one-of-a-kind treasures. The Narrows, a charming alleyway, is also worth exploring for its quirky shops and unusual items.
Where can I experience live performances in Totnes?
The Ariel Centre is the best venue for live performances in Totnes. From music concerts and theatrical productions to comedy shows and talks, The Ariel Centre offers a diverse program throughout the year. Check their schedule to see what captivating performances are happening during your visit.
Related Articles:
Best Things to Do With Kids in Totnes, South Devon