Salcombe Things to Do
Salcombe, a picturesque coastal town nestled in the heart of South Devon, United Kingdom, is a hidden gem waiting to be explored.
Salcombe, with its stunning vistas up and down the estuary, truly represents the best of Devon. It's a haven for relaxation and leisure, offering so much to see and do. Whether you're into boating, walking, shopping, or dining, there is little to compare with sensational Salcombe.
With plenty of activities and attractions from watersports to golden beaches, you'll have no trouble keeping kids and families entertained.
Whether you're a visitor on a seaside getaway, or a resident looking to explore your local area, read on to discover the best things to do in Salcombe.
Where is Salcombe?
Salcombe is a coastal town located in South Devon, United Kingdom. Situated on the southern coast, it offers stunning views of the English Channel and the Salcombe Estuary.
What is Salcombe Famous For?
Salcombe is famous for its breathtaking coastal beauty, pristine beaches, and crystal-clear waters. It is renowned for its maritime history, once a hub for shipbuilding and fishing.
The town's delicious seafood, including freshly caught crab and lobster, is a culinary delight. Salcombe's charming boutiques and outdoor activities also draw visitors from far and wide.
Things to Do in Salcombe
1. Go on a Coastal Walk
Salcombe has many scenic coastal walks that offer breathtaking views of the English Channel. The South West Coast Path is a must-visit for hikers and nature lovers alike. Meander along the rugged cliffs, soak in the fresh sea breeze and witness the unparalleled beauty of the Salcombe Estuary.
2. Beaches in Salcombe
Salcombe boasts a collection of enchanting beaches that cater to every beach lover's desires. North Sands and South Sands, with their golden sands and turquoise waters, offer the perfect spots for sunbathing and family fun.
For a more secluded experience, Soar Mill Cove and Mill Bay provide tranquil havens amidst nature's splendour. Whether you seek relaxation or water sports, Salcombe's beaches have it all.
3. Salcombe Maritime Museum
Delve into Salcombe's rich maritime history at the Salcombe Maritime Museum. Uncover the town's strong ties to shipbuilding, fishing, and the brave men who ventured out to sea.
Free to enter, the museum's exhibits and interactive displays provide a captivating insight into Salcombe's maritime heritage. As the museum says, "The harder you search the more you will find in this friendly little museum".
4. Take a Boat Trip
Explore Salcombe by taking a boat trip along the estuary or sailing on the open waters. Whether you opt for a leisurely cruise or a thrilling sailing adventure, this is the perfect activity for the whole family.
5. Explore Salcombe Harbour
Spend an afternoon exploring Salcombe Harbour. Situated on the edge of the Kingsbridge estuary, the town boasts a wonderful mix of shops, cafes, and bars lining the river's edge.
6. Salcombe Distilling Company
Salcombe Distilling Company is a local gin distillery in Salcombe. They craft award-winning gin using traditional methods and locally sourced ingredients, offering a delightful and unique taste of the coastal town.
7. Salcombe Dairy Ice Cream
Indulge your sweet tooth with a visit to Salcombe Dairy. In 1979, Salcombe Dairy started in a small stone shed on Coronation Road, South Devon. They produce the most delicious ice cream, using the founder's original recipe.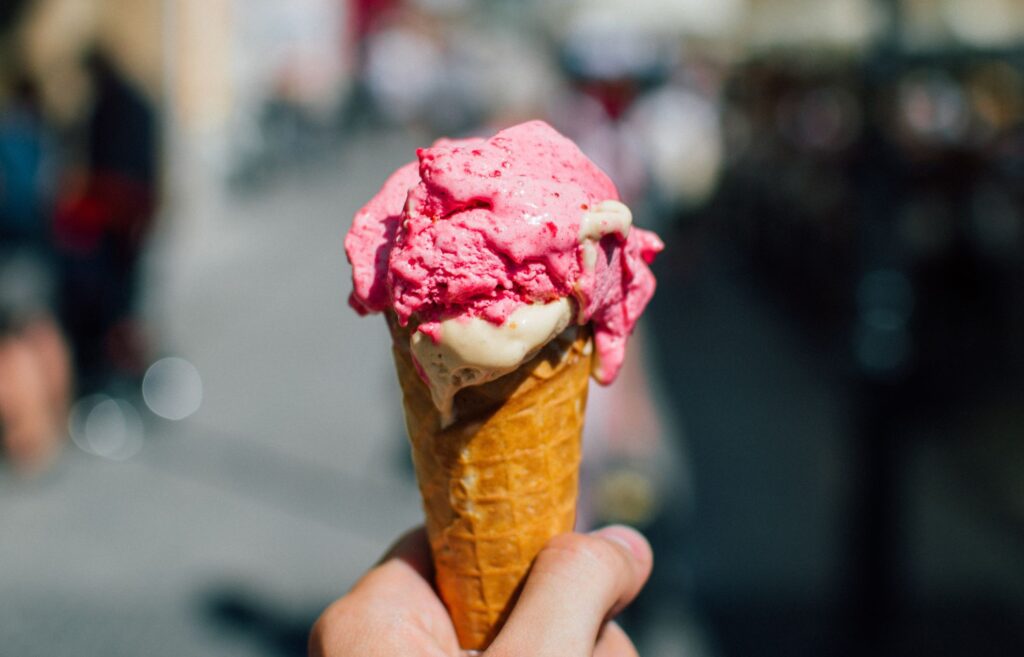 8. Indulge in Delicious Seafood
No visit to Salcombe is complete without savoring its mouthwatering seafood and fresh fish. From freshly caught crab and lobster to delectable fish and chips, the town's restaurants and cafes are a must-visit.
9. Salcombe Swimming Pool
Have a dip in Salcombe's heated outdoor swimming pool. This fantastic facility will keep your kids entertained for hours, allowing you to relax in the sunshine. With lifeguards on duty, it's a safe and enjoyable space for children to swim and have fun.
10. Visit Overbeck's Garden and Museum
Perched on a hillside overlooking the town, is Overbeck's Garden and Museum, a wonderful National Trust property. Its magnificent gardens offer a delightful stroll, and the charming tea room is perfect for enjoying tea and cake while soaking in the breathtaking views.
11. Try Stand-Up Paddleboarding
For an adventurous water-based activity, try stand-up paddleboarding on the calm waters of Salcombe. Whether you're a beginner or an experienced paddler, paddleboarding provides a unique perspective of the coastal landscape.
12. Sea Kayak Salcombe
If you fancy exploring the water at your own pace, Sea Kayak Salcombe, located at South Sands, offers kayaking activities. They provide training, guided tours, or sea kayak rentals, allowing you to venture out and discover the beauty of the estuary.
13. Go Crabbing
For a fun family activity, head to the quay and try your hand at crabbing. Can a visit to Devon be complete without a go at crabbing? Children and adults alike will enjoy this traditional seaside activity.
14. Enjoy Water Sports
Salcombe is a water sports enthusiast's paradise. From kayaking and canoeing to surfing and coasteering, there's an array of activities to get your adrenaline pumping.
15. Explore the National Trust's Bolberry Down
Take a leisurely stroll through the scenic Bolberry Down, managed by the National Trust. The dramatic cliffs and sweeping views offer a serene retreat away from the hustle and bustle of everyday life.
16. Shop at Salcombe's Boutiques
Wander through the charming streets and explore the local boutiques, offering a variety of unique gifts, artisanal products, and fashionable clothing. Support local businesses while finding souvenirs to cherish.
17. Visit Nearby Market Towns
Just a short journey away, you'll discover the charming coastal resorts of Totnes, Newton Abbot, Teignmouth, Dawlish, along with Torquay, Brixham, and Paignton, collectively known as the English Riviera.
These delightful destinations can be easily accessed by bus or train, making them ideal choices for a day trip to enjoy a seaside getaway.
Related articles:
Summary of Things to Do in Salcombe
We hope you've enjoyed this guide on the best things to do in Salcombe.
Whether you're visiting for the day, or planning a week long staycation, you won't be short on activities or places to visit.
Ultimately, one of the best things to do in Salcombe is to simply relax and unwind. The tranquil atmosphere, stunning surroundings, and friendly locals create the perfect setting for a rejuvenating getaway.
If you're looking for a place to stay close by, take a look at the Quayside Hotel in Brixham. The seaside hotel is located right on the harbourside overlooking the sea, and a stone's throw from the beach, shops, restaurants, and bars.
FAQs
How far is Salcombe from the beach?
Salcombe is a coastal town, so many accommodations and attractions are within walking distance from the beach. You can easily access the sandy shores, making it convenient for beachgoers.
Is Salcombe good for a holiday?
Absolutely! Salcombe is an ideal holiday destination. With its stunning coastal beauty, outdoor activities, and delicious seafood, it's the perfect UK getaway.
Is Salcombe beach dog friendly?
Yes, Salcombe's beaches are generally dog-friendly. However, some beaches may have seasonal restrictions, so it's advisable to check local guidelines before bringing your furry companion along for a seaside adventure.
Can I reach Salcombe by public transport?
Yes, Salcombe is accessible by bus and ferry services from nearby towns. Alternatively, you can drive, enjoying scenic routes along the way.
Are there any family-friendly attractions in Salcombe?
Absolutely! The Salcombe Maritime Museum, crabbing at the quay, and leisurely coastal walks are perfect for families with children.
Are there accommodations available near the town centre?
Yes, Salcombe offers a variety of accommodations, including hotels, guesthouses, and self-catering cottages, conveniently located near the town centre.
When is the best time to visit Salcombe?
The best time to visit Salcombe is during the warmer months, from late spring to early autumn, when the weather is pleasant for outdoor activities.
Related Articles:
Best Things To Do & Days Out In Salcombe, Devon