Dawlish Top Things to Do
Dawlish, located on the south coast of Devon in England, is a charming coastal town known for its beautiful beaches, stunning landscapes, and rich history. Whether you're a nature lover, a history enthusiast, or simply looking for a relaxing getaway, Dawlish offers a range of activities and attractions for all ages.
In this article, we will explore the best things to do in Dawlish, ensuring you can tick off the top attractions and places to visit in this picturesque town. So, pack your bags and get ready to explore this gem on the English coastline.
Where is Dawlish?
Dawlish is located on the south coast of Devon in England, United Kingdom. It is a picturesque coastal town situated between the larger towns of Exeter and Teignmouth.
Dawlish enjoys a beautiful seaside setting, with stunning beaches and scenic landscapes that attract visitors from all over. Its convenient location makes it easily accessible for those exploring the southwest of England.
Related:
Is Dawlish Worth Visiting?
Dawlish, located on the south coast of Devon in England, is definitely worth visiting. This charming coastal town offers a unique blend of natural beauty, rich history, and a relaxed seaside atmosphere that attracts visitors from near and far. Here are a few reasons why Dawlish is worth a visit:
Scenic Beauty: Dawlish boasts stunning landscapes with its beautiful beaches, dramatic cliffs, and picturesque countryside. The town is known for its golden sandy beaches, such as Dawlish Warren Beach, where you can soak up the sun, take leisurely walks, or indulge in various water sports.
Nature Reserves: Dawlish is home to the Dawlish Warren National Nature Reserve, which is a haven for wildlife enthusiasts. The reserve features diverse habitats like sand dunes, mudflats, and grasslands, offering opportunities for birdwatching, nature walks, and enjoying the tranquility of nature.
Rich History: Dawlish has a fascinating history that is waiting to be discovered. The town's railway heritage is particularly notable, with the Dawlish Railway running alongside the stunning coastline. History buffs can also explore Dawlish Museum, which showcases the town's past through engaging exhibits and artifacts.
Delightful Town Center: Dawlish's town center exudes charm with its Victorian and Edwardian architecture. Take a stroll through the streets lined with independent shops, boutiques, and cafes, and soak up the friendly and welcoming atmosphere. It's the perfect place to enjoy a leisurely day of shopping and dining.
Events and Festivals: Throughout the year, Dawlish hosts a range of events and festivals that add vibrancy and excitement to the town. From the Dawlish Carnival Week, featuring parades and live music, to the Dawlish Arts Festival, there's always something happening that celebrates the local culture and traditions.
Nearby Attractions: Dawlish is ideally situated for exploring the surrounding area. You can easily visit other charming coastal towns like Teignmouth and Exmouth, or venture further to the rugged beauty of Dartmoor National Park. These destinations offer additional attractions and activities to enhance your Dawlish experience.
Best Things to Do in Dawlish
Here are some of the best activities and attractions in Dawlish:
1. Dawlish Warren National Nature Reserve
Dawlish Warren National Nature Reserve is a must-visit destination for nature enthusiasts and is a Site of Special Scientific Interest (SSSI). This stunning reserve is home to a diverse range of habitats, including sand dunes, grasslands, and mudflats. Explore the nature trails, spot rare bird species, and enjoy breathtaking views of the Exe Estuary.
2. Dawlish Warren Beach
Enjoy a day at the beach and soak up the sun on Dawlish Warren's beautiful sandy shores. The one-and-a-half-mile sandy beach is perfect for swimming, sunbathing, picnicking, and building sandcastles.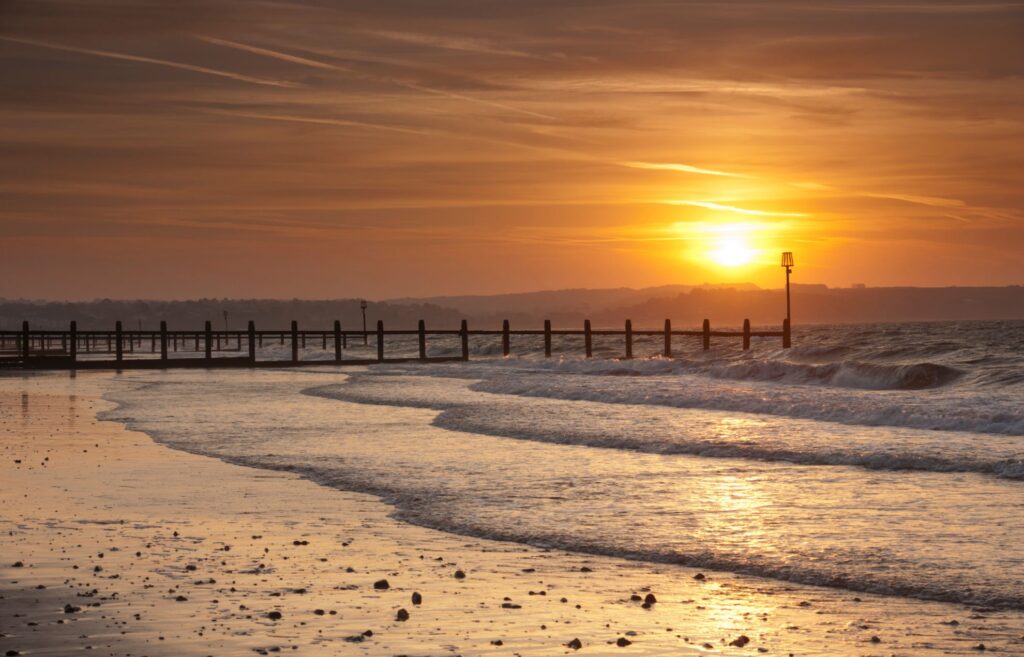 3. Visit Dawlish Museum
Discover the rich history of Dawlish at the Dawlish Museum. Learn about the town's maritime heritage, railway history, and local wildlife through fascinating exhibits and interactive displays.
4. Take a Train Ride
Dawlish is renowned for its scenic railway line that runs along the coast. Take a train ride from Dawlish to nearby Teignmouth or Exeter and enjoy the stunning coastal views from the comfort of the train. The railway route through Dawlish is considered to be one of the most scenic rail lines in the country.
5. Stroll Round Dawlish Town Centre
Take a stroll through the town centre and explore the charming streets lined with shops, cafes, and restaurants. Soak up the friendly atmosphere of this quintessential English town, and don't miss the iconic black swans that reside on the brook running through the town.
6. Dawlish Cliffs and the South West Coast Path
Grab your walking shoes, and embark on a scenic coastal walk along the South West Coast Path, which passes through Dawlish. Enjoy breathtaking views of the cliffs, sea, and surrounding countryside.
Find an information centre to pick up guides on the different walks and trails.
7. Dawlish Lawn
Take a leisurely stroll through Dawlish Lawn, a well-maintained park featuring lovely flower beds, manicured lawns, and benches in the centre of Dawlish. It's an ideal spot for a relaxing break with picturesque views, or to spot the famous black swans.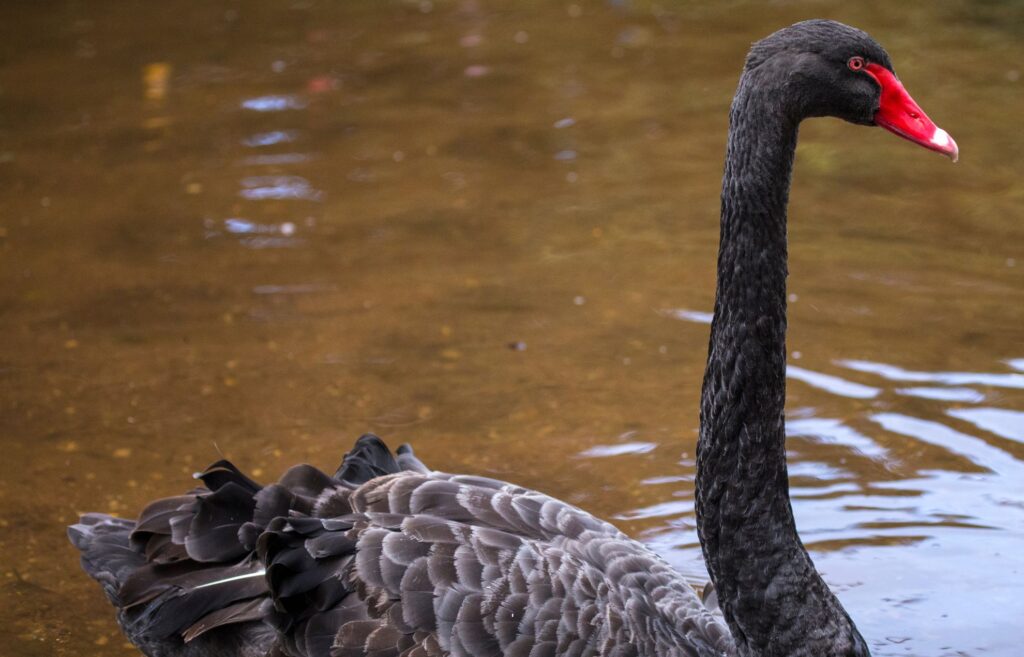 8. Enjoy a Round of Golf at Dawlish Warren Golf Club
Golf enthusiasts can tee off at the Dawlish Warren Golf Club, an 18-hole championship course set in beautiful parkland. With its stunning views and challenging holes, it's a golfer's paradise and a great way to spend a day in Dawlish.
9. Powderham Castle
Just a short drive from Dawlish, you'll find Powderham Castle, a historic treasure dating back to the 14th century. Explore the grand rooms, picturesque gardens, and deer park. Take a guided tour to learn about the castle's fascinating history and captivating stories.
10. Experience the Dawlish Carnival Week
If you visit Dawlish in August, don't miss the Dawlish Carnival Week. This vibrant and colourful event features parades, live music, fireworks, and a variety of entertainment for all ages. Join the festivities and be part of the town's lively atmosphere.
11. Explore the Nearby Attractions
Dawlish is perfectly situated for exploring the surrounding area. Visit the nearby seaside towns of Teignmouth and Exmouth, or take a trip to the rugged Dartmoor National Park. Each destination offers its own unique charm and attractions.
The South of Devon and the coastal towns surrounding Dawlish are some of the most beautiful places in the UK. If you're staying in Dawlish, spent time exploring Brixham in Torbay and other nearby areas. Take a look at some of our guides on things to do and places to visit: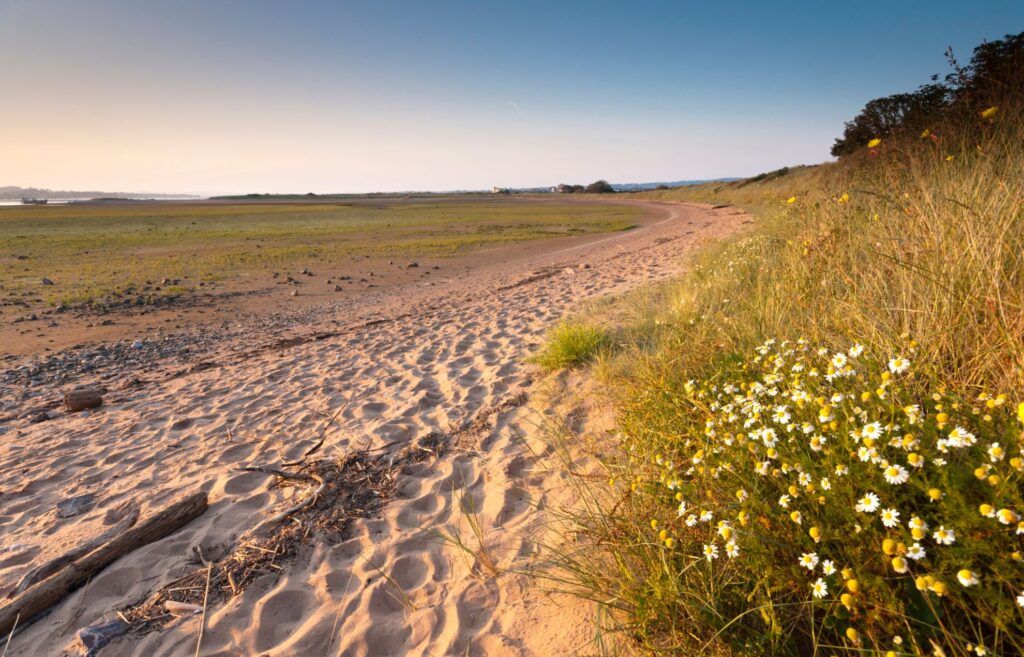 Summary
These are just a few of the many enjoyable things to do in Dawlish. The town offers a delightful combination of natural beauty, history, and seaside charm, making it a fantastic destination for a day trip or a longer stay.
If you're looking for a hotel close to Dawlish, take a look at the Quayside Hotel. The hotel is perfectly located on the harbourside overlooking the shops, restaurants and bars.
FAQs
What's Dawlish famous for?
Dawlish is famous for its stunning coastline, beautiful beaches, and Victorian railway line that runs alongside the sea. The town is renowned for its scenic beauty, rich history, and charming town centre. Dawlish is a popular destination for holidaymakers and offers a delightful mix of natural and cultural attractions.
Does Dawlish have a beach?
Yes, Dawlish has a beach. In fact, it is known for its beautiful beaches. One of the main beaches in Dawlish is Dawlish Warren Beach, which is a large, sandy beach located near the Dawlish Warren Nature Reserve. It is a popular spot for sunbathing, walking, and enjoying various water sports. The beach offers stunning views and a relaxing coastal atmosphere.
Is Dawlish Beach safe to swim?
Yes, Dawlish Beach is generally safe for swimming. However, it is always recommended to check local conditions and adhere to any safety advice or warnings provided by lifeguards or beach authorities.
What is the best time to visit Dawlish?
The best time to visit Dawlish is during the summer months, from June to September when the weather is pleasant and ideal for outdoor activities.
Are dogs allowed on Dawlish Warren Beach?
Yes, dogs are allowed on Dawlish Warren Beach; however, there are certain restrictions during the summer months. It's best to check the local regulations before visiting.
Can I take a train ride along the Dawlish Railway?
Absolutely! The Dawlish Railway offers scenic train rides that showcase the beauty of Dawlish's coastline. It's a must-do activity for both locals and visitors.
Are there any accommodation options in Dawlish?
Yes, Dawlish offers a range of accommodation options, including hotels, guesthouses, and holiday rentals. Whether you prefer a seaside retreat or a cosy bed and breakfast, you'll find suitable options in Dawlish.
How far is Dawlish from Exeter?
Dawlish is approximately 10 miles away from Exeter, making it easily accessible for day trips or short breaks.
Related Articles:
Best Things To Do & Days Out In Dawlish, Devon