Things to do in Torquay – Attractions and Activities
There are so many things to see and do in Torquay, and why it's become a popular holiday destination for all ages.
Torquay is a beautiful seaside town located on the English Riviera, in the South of Devon.
The picturesque coastal resort, sat in the heart of Torbay, is famous for its busy harbour, international marina, family attractions, romantic getaways, and some of the freshest fish and seafood around.
The coastal town is also famous for world-class sailing with national and international races regularly across Torbay competing drawing in people from all over the world.
Whether you're looking for a weekend getaway or a holiday staycation, it's time to visit Torquay!
Read on to find out the top activities to keep the whole family entertained.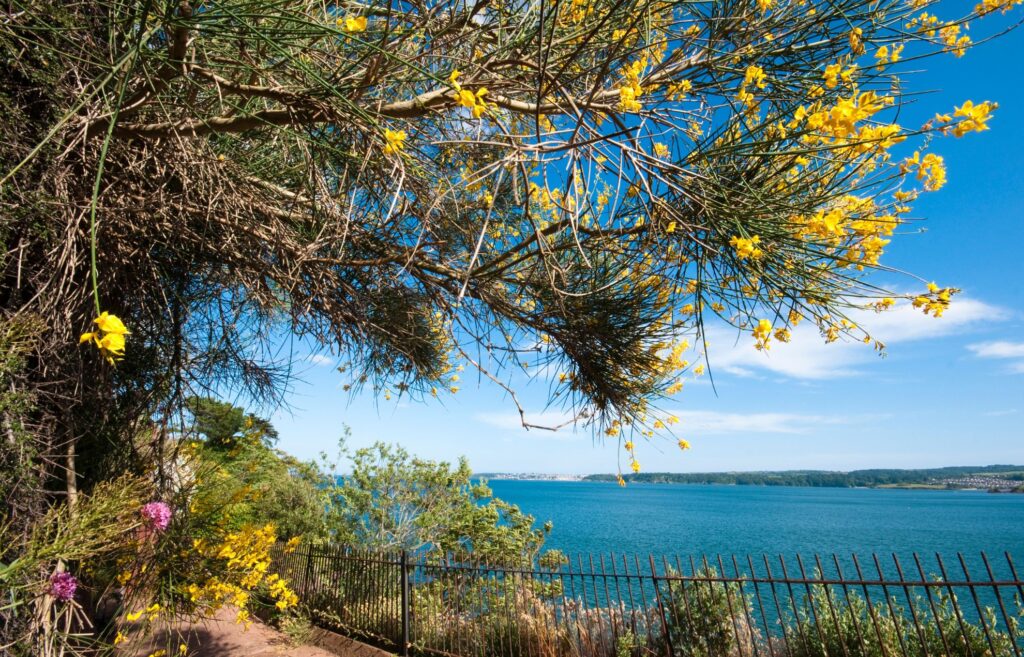 You may also be interested in reading:
What's in Torquay?
Torquay is home to stunning beaches such as Torre Abbey Sands, Babbacombe, and the cliffside beach of Oddicombe. The seaside town is centred around the harbour which offers shops, restaurants, bars, and a busy marina.
Whether you're staying in the coastal resort for a staycation or visiting for the day there are plenty of things to do for any age group.
Best Things to do and Attractions in Torquay
Visit the Best Beaches in Torquay
Torquay, located on The English Riviera, stands apart from other UK destinations because of the incredible beaches that are on offer.
Just a short walk from the bustling, picturesque town of Torquay, you'll find an abundance of sandy, shingle, and pebble beaches. They're ideal for picnics, long coastal walks, water sports from paddleboarding to jet-skiing, and for days out swimming in the sea.
Torre Abbey Sands Beach
Torre Abbey Sands beach is a long red sandy beach perfect for those sunny beach days. Close by is Torquay town centre to explore the harbour, bars, shops, and restaurants.
The beach has won the 'Seaside Award' and is a Blue Flag winner.
The gently sloping beach is completely accessible for families and young children wanting to swim in the shallow and gentle waters. It's worth noting that Torre Abbey Sands beach does not allow dogs between 1st May and 30th September.
Torquay Harbour and Marina
A trip to Torquay wouldn't be complete without a stroll around the harbour and marina, taking in the Torbay scenery. Take a walk along the promenade and along to the harbourside where you'll find the recently developed Torre Abbey Sands area of the town.
Babbacombe Model Village
Famous for its 4-acres of miniature landscaped gardens, Babbacombe Model Village is branded as one of the premier model villages in Europe.
The Model Village shows a generic history of Britain through the decades with many hidden gems for all ages to enjoy. Adults will particularly enjoy the craftsmanship, with each costing thousands of pounds to complete.
At the end of the tour, there's a crazy golf experience to complete!
Torquay Wave Leisure Pool
Torquay's wave leisure pool is a fantastic day out for all ages. The pool, located in the Riviera Centre off the seafront, features a wave machine, flume, and water activity centre.
The pool is ideal for young ones with its sloping floor and the temperature is a warm 30 degrees.
Enjoy the wave machine every 30 minutes, and a lifeguard service is always present.
Torquay Watersports
For those adrenaline seekers, Torquay watersports take fun in the sea to the extreme. Take a ride on The Raptor or a 1-hour boat sea safari to skip the crowds and enjoy the wildlife and hidden coves across the stunning Torbay.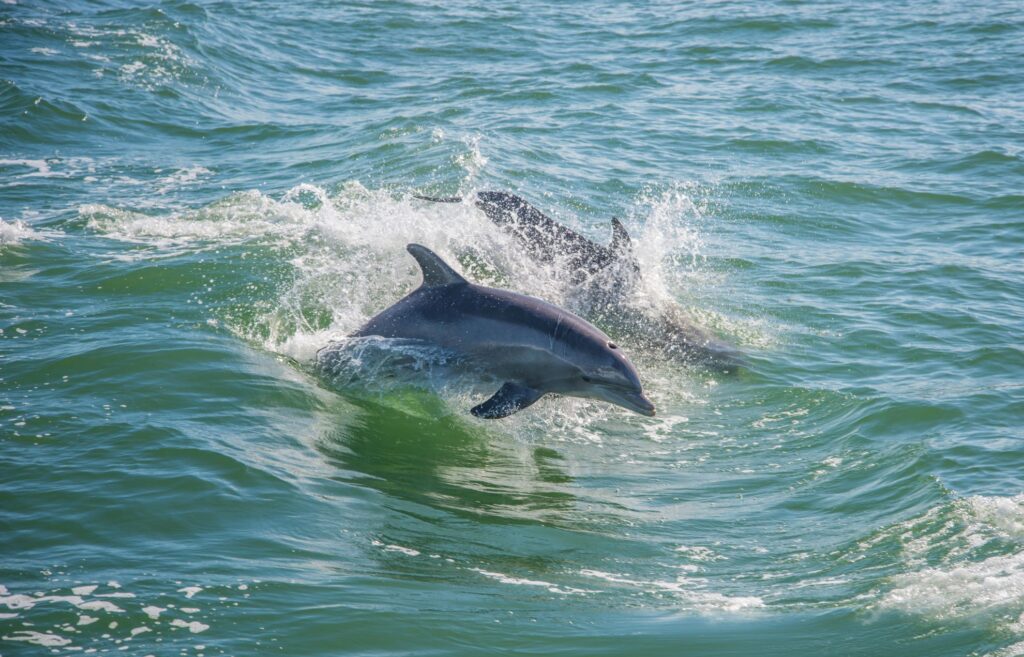 Torquay Street and Craft Market
Why not head down to the street and craft market and support some local businesses? If you enjoy shopping, have a wander around the local traders and local shops selling items such as jewelry, food, pillows, and handmade glass.
The market is open from 1st May through to the 16th December every Thursday – Sunday.
Land Train Torquay
The Torquay Land Train is a great way for all ages to get around and see Torquay. The train runs from 09:30 and each ride takes approximately 45 minutes.
The route starts at the seafront and makes a great drop-off mode to get to the hotels. It also serves the bustling shopping parade Fleet Street.
Kents Cavern
Step back in time and visit Kents Cavern, one of the most important Stone Age sites in Europe.
Lead by an entertaining tour guide, you'll be shown around 400 million-year-old rocks where the cave was home to ancient humans sheltering from the extreme weather and hunting Ice Ace animals
Regular cave tours begin every day from 10 am and last for just under 1 hour. The last tour times are 4 pm and pre-booking is essential.
English Riviera Wheel
Take in the spectacular views of the English Riviera with views you won't forget as you soar high above Torquay. One of the best ways to see Torquay, and is perfect for all ages!
Torquay Museum
Torquay's museum makes an ideal rainy day activity. The museum, which was completed in 1876, has the primary objective of illustrating the natural history of Devon.
The Museum now holds more than 350,000 items, of which only about 1% are on permanent display for visitors to see.
Collections consist of natural history, ancient Eqyptian, archeology, and many, many more topics. For children and families, there are plenty of hands-on exhibits throughout the museum, activities, and trails to keep young ones entertained.
Take a Boat Trip From Torquay to Brixham
Boat trips from Torquay to Brixham are a great way to spend the day and visit Brixham. Take the ever-popular Western Lady Ferry Service which departs multiple times a day from the Torquay harbour to the New Pier in Brixham.
Brixham, located in Torbay on the English Riviera, is brimming with things to see and do. Kids will be spoilt for choice until the minute they leave this seaside harbour town.
Brixham is centered around its famous fishing port, where heritage trawlers head out for their daily catch supplying fish and fresh seafood all over the country. The coastal town is a treasure trove of history, beautiful scenery, and delicious food.
Discover the Coastal Walks
With miles of rugged coastline around the whole of Torbay, walking and the coast come hand in hand. There are spectacular walks from shorter trails through the countryside, to longer hikes along the coast as you admire the spectacular scenery and the English Riviera.
Some stunning walks near Torquay are:
Daddyhole Plain – 1.9 miles (3.0 km)
Greenway, Broadsands & Galmpton Creek – 6.9 miles (11.0 km)
Labrador Bay – 4.3 miles (7.0 km)
Maidencombe Circular – 3.3 miles (5.3 km)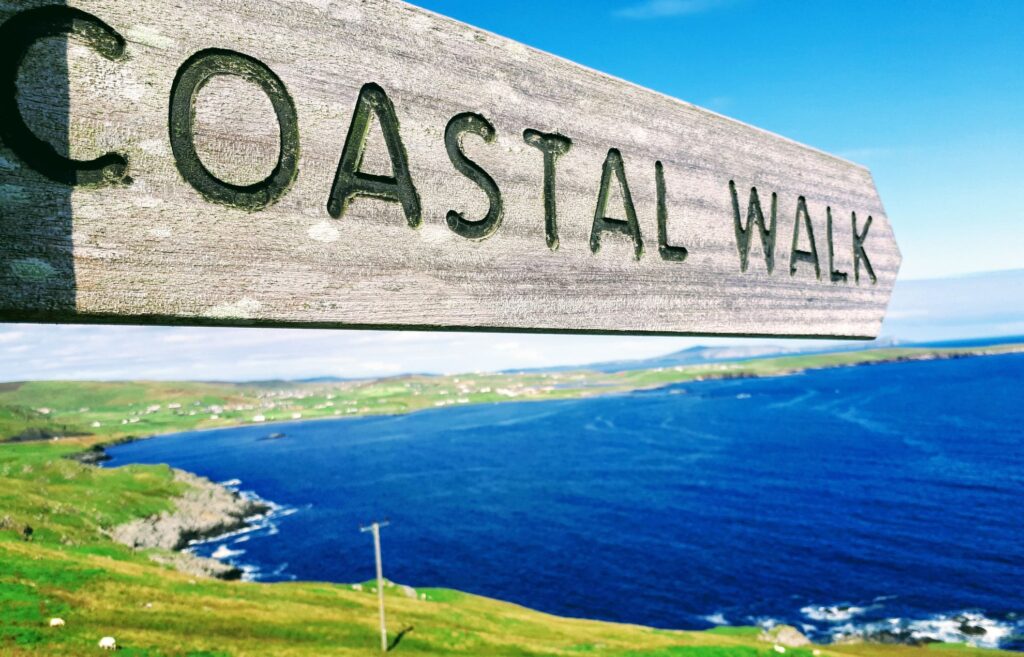 Paignton Zoo
Paignton Zoo is one of the largest and most popular zoos in the UK. Home to over 2000 animals, 6 habitats, a jungle train, an indoor play area, and many more things to do to keep the kids (and adults) entertained for the entire day.
The South Devon Railway
Step back in time with the nostalgic South Devon Railway running between Totnes, Littlehempston, and Buckfastleigh. The track, built in 1872, runs along the stunning valley and offers a wonderful day out for people of all ages, or any train lover.
Frequently Asked Questions About Things to Do in Torquay
Is Torquay worth visiting?
Torquay is a busy town located on the picturesque English Riviera, in the South of Devon. It's famous for its stunning beaches, fantastic restaurants, and beautiful harbour. There's plenty to see and do in Torquay to keep the whole family entertained. 
What is Torquay best known for?
Torquay is known for its beautiful beaches, restaurants, stunning marina, and Victorian appearance. It's a vibrant and bustling town set in the heart of the English Riviera, in the South of Devon.
Are there any sandy beaches in Torquay?
Yes, Torre Abbey Sands beach is one of the most popular beaches in the centre of Torquay with a long stretch of golden sand.
Summary of the Best Things to Do in Torquay
Torquay is a large town with a beautiful, scenic harbour, and also has some of the best beaches in Devon.
You could easily spend a week exploring all of the different beaches and coves, eating at the many restaurants, and visiting the local attractions.
We hope this guide to the best things to do in Torquay has given you some inspiration for your next trip to the seaside resort!
Places to Stay Near Torquay
If you're looking for a place to stay close to Torquay, take a look at the Quayside Hotel in Brixham. Perfectly located on the harbourside for your Torbay getaway.
Related Articles: