Top Things to do in Brixham with Kids, Teenagers and Toddlers
Underrated and unexpected, Brixham is a truly amazing place to visit, and not just because it serves unforgettable fish and chips. It's a treasure trove of history, beautiful scenery and delicious food.
Brixham, located in South Devon on the English Riviera, is brimming with things to see and do. Kids will be spoilt for choice until the minute they leave this seaside harbour town.
Whether you've got young kids or older children there's something to keep all families entertained in the famous fishing port.
Keep reading to find out our best things to do in Brixham with kids to make sure your young ones have the perfect holiday in South Devon.
Top Activities to Do in Brixham with Children
Head to the Shoalstone Seawater Swimming Pool
If you're on the hunt for a place to swim, look no further than the seawater pool.
Picture panoramic views of Torbay, and there's even a cafe close by perfect for a post-swim snack. Bring your sun lounger and you'll truly feel like you're abroad!
The natural rock 53m pool is open from May – September. Find out more about the Shoalstone pool here.
Enjoy a Day at the Beach
A short walk from the main town centre, you'll find an array of beaches and Brixham coves.
Shoalstone is a great beach for all the family; Fishcombe Cove is a beautiful shingle beach surrounded on three sides by tall red sandstone cliffs, and Breakwater Beach is recommended in the Good Beach Guide for its all-round quality and views of the stunning English Riviera.
You may also be interested in: The Top 5 Best Beaches in Brixham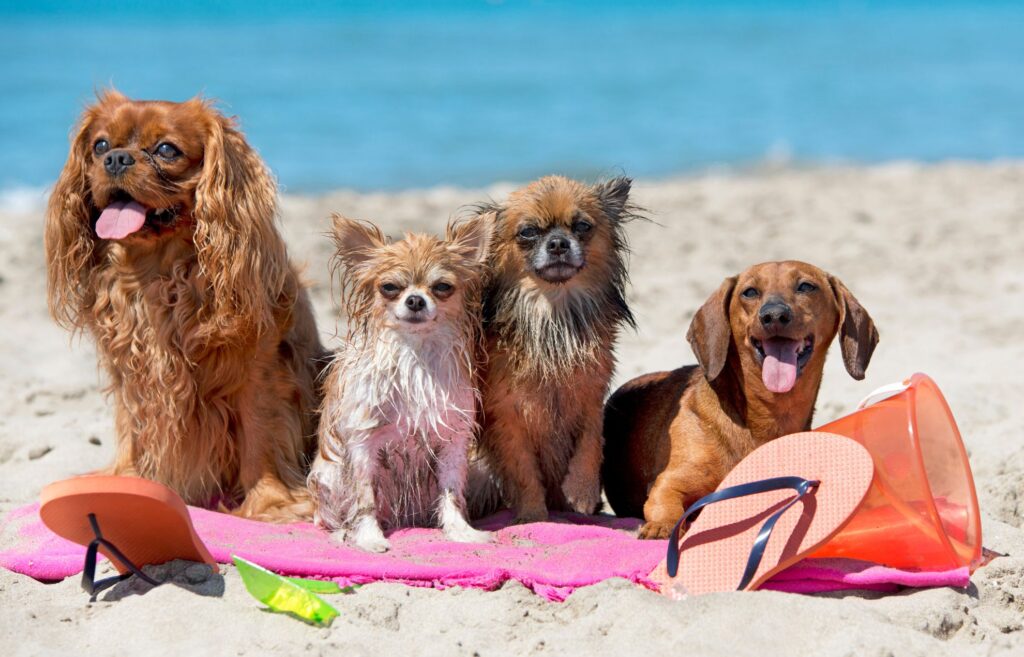 Cruise on a Boat
Admire the views of the English Riviera and South Devon with a boat tour. Arguably one of the best ways to explore Torbay, you can't beat cruising along the water for a few hours. Book a sight-seeing tour, or take a ferry Brixham to Torquay.
Check out the View at Berry Head National Nature Reserve
A stroll up to Berry Head coastal headline is a must for anyone visiting Brixham. With breathtaking views of South Devon, there are also two forts dating back to the Napoleonic Wars and an iconic lighthouse.
You can easily spend a few hours here admiring the scenery and grabbing a well-earned snack from the Guardhouse Cafe.
Look out for Seals
Brixham is home to many grey seals, and spotting these beautiful mammals as you stroll around the harbour is common.
The Torbay Seal Project has been set up to monitor and protect the growing number of these rare North Atlantic Grey seals.
If you're really lucky, you may also spot dolphins swimming around the harbour!
Go Crabbing
You'll soon see why crabbing is so popular in Brixham. Grab a line, net, some bait and get stuck in along the harbour walls. Not just for kids, this is a great activity for adults too. Who can catch the most crabs?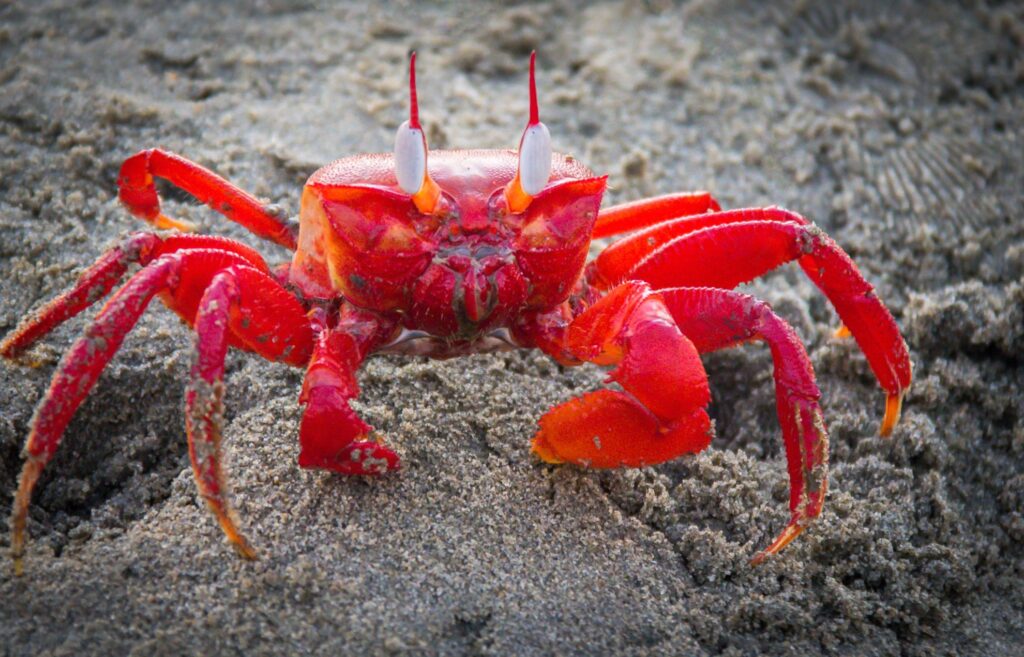 Take the Ferry to Torquay
If you have a few days in Brixham or are looking to explore a little further afield, we recommend embarking on a day trip to Torquay.
Take the ever-popular Western Lady Ferry Service which departs multiple times a day from the New Pier in Brixham, right into the centre of Torquay.
Discover the Golden Hind
There's never a dull moment in Brixham, and it would be hard to walk through the town and not notice the large pirate ship in the middle of the harbour. The life-size ship is a replica of the boat Sir Frances Drake used to sail around the globe in 1577.
Board the ship and you'll learn exactly what life was like on board during the famous voyage.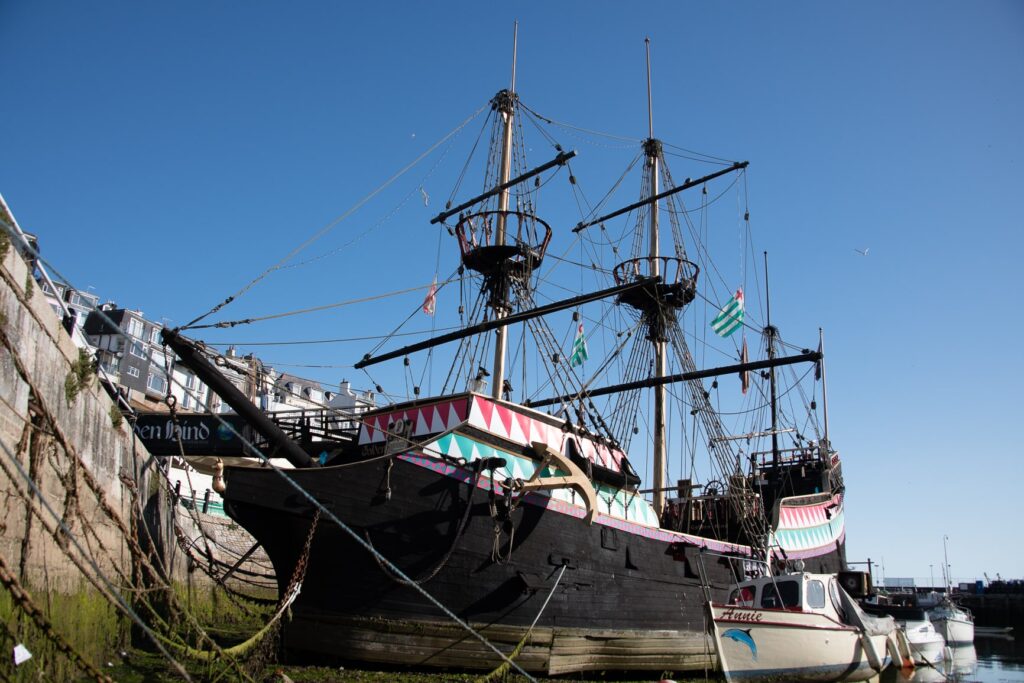 Stroll Along the Breakwater
Half a mile long, this is a beautiful walk to check out the boats and Torbay scenery. Built to protect the harbour, it provides a stunning stroll any time of year. And not to mention, it's a great seal-spotting location.
Learn at the Brixham Heritage Museum
Discover Brixham's maritime history in this little gem. Free to attend and founded in 1958, this is a great spot to learn about the town's past and view key objects from the years.
Learn more about the museum here.
Enjoy a Sweet Treat
With so many independent coffee shops and cafes around Brixham, choosing somewhere to go is the hard part. From Curious Kitchen to Chocella to the appropriately nautical themed Brixham Steam Packet Company and Chart Room, they're all excellent.
Whichever you choose, they're all worth visiting for a hot chocolate and a homemade sweet treat after a day on your feet exploring the local area.
Enjoy Fish and Chips
You can't miss The Rockfish which is located next door to the busy Fish Market. Serving traditional fish and chips, and daily freshly caught specials, there's a good reason it's a popular spot.
Or, sit down and enjoy takeaway fish and chips whilst soaking up the stunning views of the harbour. Our favourites? Brixham Fish and Chips or Simply Fish.
Related: 5 Best Fish and Chips in Brixham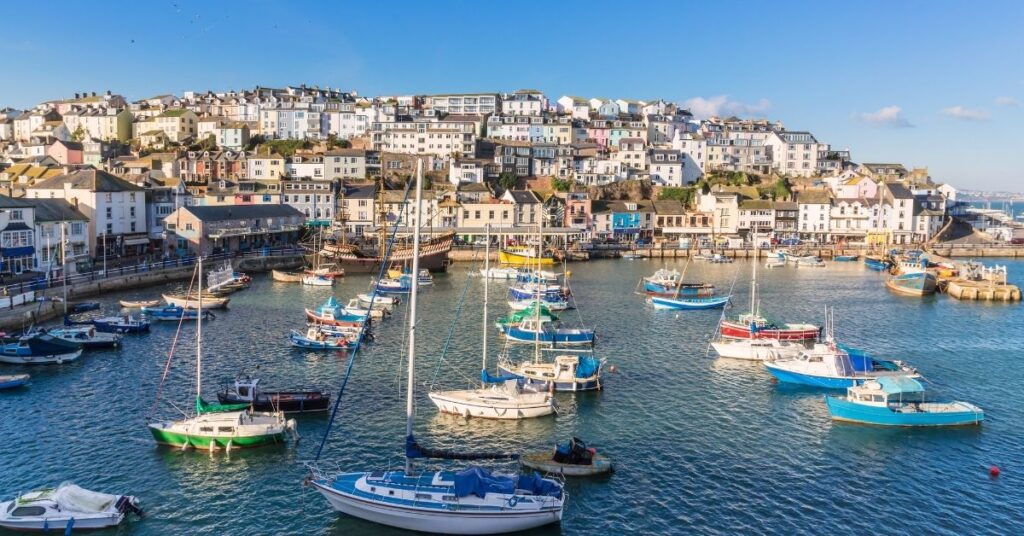 Explore Brixham Harbour
This list wouldn't be complete without time spent exploring, watching and strolling around the harbour. With so much going on every minute of the day, you'll learn a lot about the fishing industry.
For an even closer look, we recommend lunch at The Rockfish where you can watch trawlers unloading their daily catch on the dock. Request a table outside on the balcony.
Summary of Best Things to Do in Brixham with Kids, Teens & Toddlers
Whether you're visiting for a hotel in South Devon or places to stay in Brixham, the Quayside Hotel is the perfect place to stay. You'll be within walking distance of some of the best things to do in Brixham with kids, teens and toddlers. Click here to see our best room rates.
Related Articles
Best Things to Do in Brixham With Kids