Dog-Friendly Activities in Brixham, South Devon
Situated on the South Devon coastline, Brixham is a thriving vibrant town with lots going on for everyone to enjoy. Dog-friendly days out in Brixham have become more and more popular with the number of activities on offer.
Home to many bars, restaurants, and shops, Brixham is a popular spot among couples and families looking for a good time on the South Coast.
It's also popular among families who want to escape the busy city and relax next to an idyllic coastline.
It really is a dog's life on the English Riviera, thanks to all the open spaces to sniff around, beach walks, pubs, restaurants, and attractions to keep their tails wagging.
Read on to find out the best things to do in Brixham with dogs, and the best dog-friendly activities in Brixham.
Related: 20+ Things to Do in South Devon with a Dog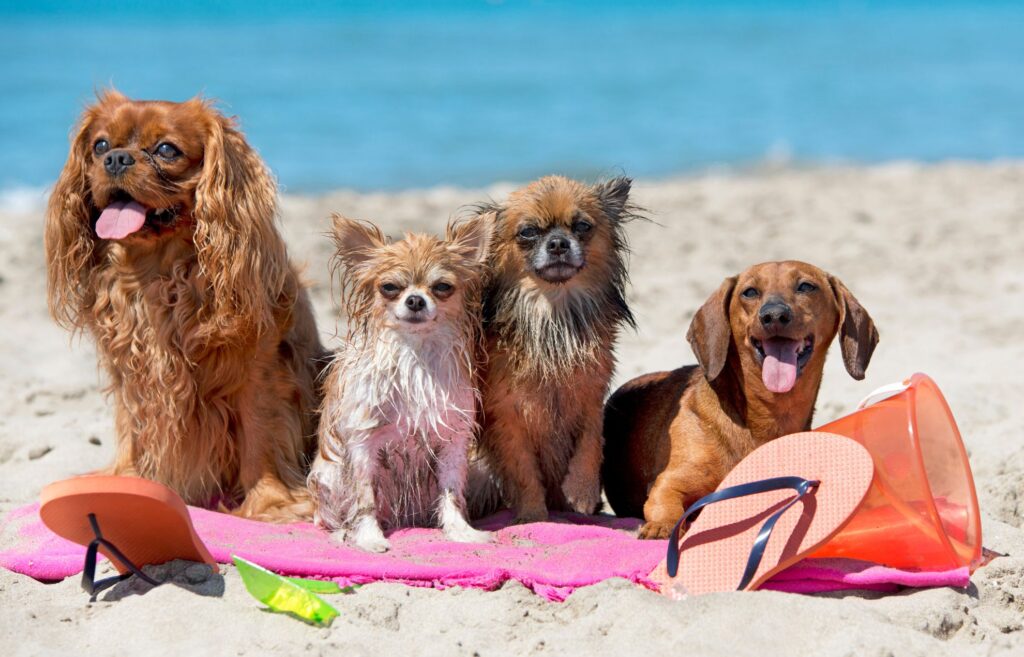 What to do in Brixham with Dogs
Take Your Dog to The Beach
A short walk from the main centre of Brixham, you'll find an array of beaches perfect for an afternoon with your pooch.
Shoalstone is a great beach for all the family; Fishcombe Cove is a beautiful shingle beach surrounded on three sides by tall red sandstone cliffs, and Breakwater Beach is recommended in the Good Beach Guide for its all-round quality and views of the stunning English Riviera.
All beaches are dog-friendly year-round, apart from Breakwater beach which is dog friendly during the winter but dogs are banned from May to September.
For more information about the dog-friendly beaches in Brixham, have a read of our guide.
Strolling Along a Coastal Path
Nestled along the English Riviera, Brixham is home to miles of coastal paths and walks. You and your pooch will be spoilt for choice!
You'll be able to discover new trails, wander through woodland, enjoy panoramic views, hidden coves, and much, much more.
If you're looking for a shorter walk, the Breakwater is the perfect option. Half a mile long, this is a beautiful walk to check out the boats and Torbay scenery. Built to protect the harbour, it provides a stunning stroll any time of year. And not to mention, it's a great seal-spotting location.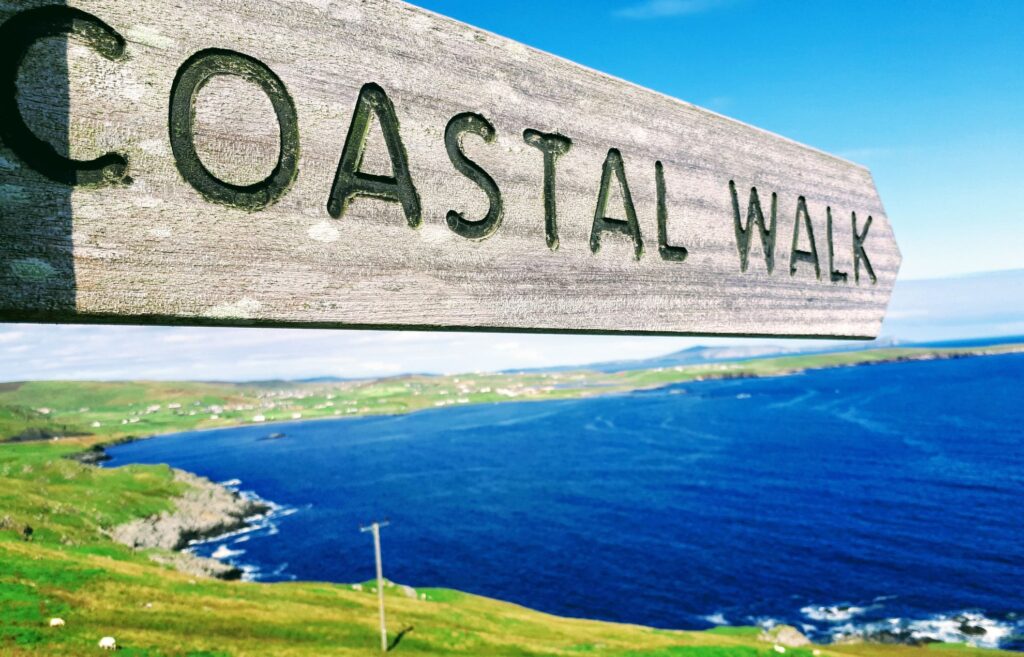 Brixham Heritage Museum
Discover Brixham's maritime history in this little gem where well-behaved dogs are also allowed to enter. Free to attend and founded in 1958, this is a great spot to learn about the town's past and view key objects from the years.
Learn more about the museum here.
Head to a Dog-Friendly Bar
Part of the laid-back lifestyle of South Devon is enjoying a humble pint and watching the world sail by. Many of the popular pubs in Brixham offer a warm welcome to customers bringing their canine companions.
The Prince William has a wonderful outdoor seating area overlooking the busy harbour and marina. The Old Markethouse is another dog-friendly spot in the centre with both indoor and outdoor seating.
Take the Ferry to Torquay
If you have a few days in Brixham or are looking to explore a little further afield, we recommend embarking on a day trip to Torquay.
Take the ever-popular Western Lady Ferry Service which departs multiple times a day from the New Pier in Brixham, right into the centre of Torquay, and the ferry company allows dogs.
Once on the other side, have a wander around the harbour, stroll around the town and enjoy lunch in one of the many dog-friendly restaurants.
Go Crabbing
You'll soon see why crabbing is so popular in Brixham, and it's the perfect activity for your furry friend to relax and watch.
Grab a line, net, some bait, and get stuck in along the harbour walls. Not just for kids, this is a great activity for adults too. Who can catch the most crabs?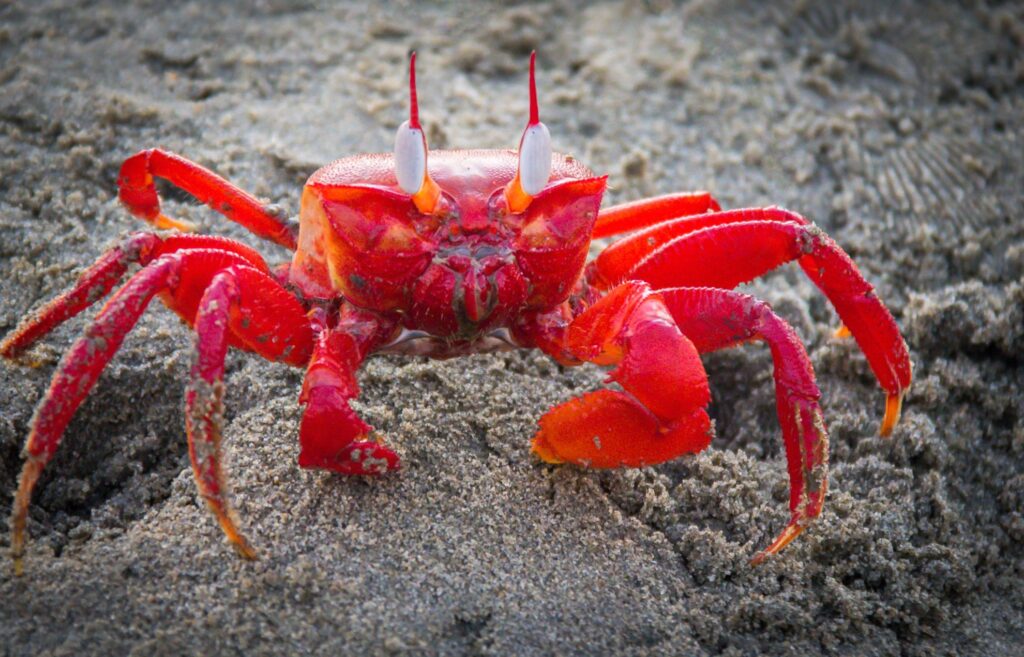 Admire the View at Berry Head Nature Reserve
A stroll up to Berry Head coastal headline is a must for anyone visiting Brixham, especially with your furry friend. With panoramic views of South Devon, there are also two forts dating back to the Napoleonic Wars and an iconic lighthouse.
You can easily spend a few hours here admiring the scenery and grabbing a well-earned snack from the Guardhouse Cafe, which has plenty of outdoor and indoor seating.
Explore Brixham Harbour
A trip to Brixham wouldn't be complete without time spent exploring, watching, and strolling around the harbour.
With so much going on every minute of the day, you'll learn a lot about the fishing industry, and it's the perfect activity for a man's best friend.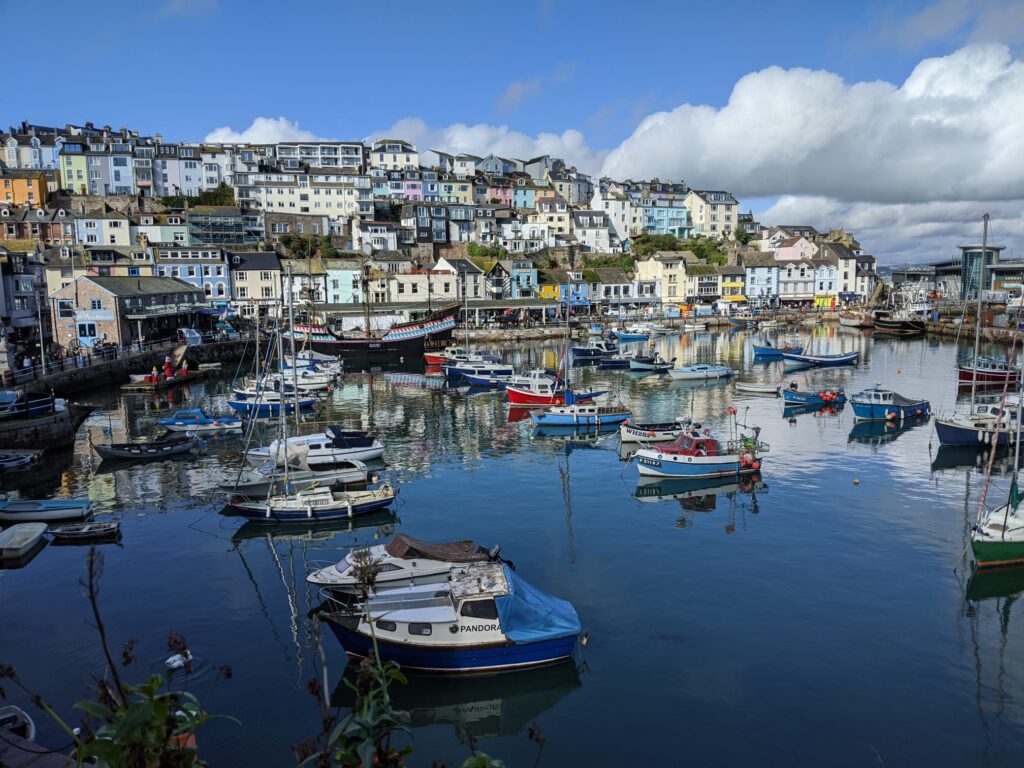 Summary of Dog-Friendly Activities in Brixham
Whether you're on the hunt for a dog-friendly weekend or a week-long holiday, Brixham is the ideal place in South Devon. Dogs are made to feel very welcome, and your four-legged friend will love the endless list of things to do, beaches to visit, and coastal walks to explore.
Related Articles
Dog Friendly Things to Do in Brixham