Days Out in Hallsands and Things to Do
Looking for the best things to do in Hallsands?
Nestled on the stunning South Devon coast, Hallsands is a small coastal village in England, known for its picturesque setting and natural beauty.
In this guide, we'll uncover a treasure trove of activities suitable for all ages in this historic coastal village.
Whether you're a family seeking adventure, a couple looking for a romantic getaway, or simply a curious traveller, Hallsands has something special to offer.
From the picturesque Hallsands Beach, where children can build sandcastles and adults can soak up the sun, to the beautiful coastal walks along the South West Coast Path that offer breathtaking views, this coastal haven has it all.
We'll also discover the fascinating history of Hallsands, from its fishing village origins to the dramatic events that shaped its destiny.
So, without further ado, let's jump into the article.
About Hallsands and The Hallsands Disaster
Hallsands is an old fishing village by the sea, on the coast of Start Bay. It started in the 1600s and grew bigger in the 1700s and 1800s.
By 1891, it had 37 houses, a pub, and 159 people. Everyone in the village, including women and children, helped with fishing. Fishing was tough and didn't always make money.
In the 1890s, the navy wanted to make their dockyard in Keyham, near Plymouth, bigger. To do this, they needed shingle from the coast near Hallsands and Beesands.
People in the village were worried this would harm their beach and homes, but an inquiry said it wouldn't be a big problem.
However, by 1900, the beach started to disappear, and storms in the autumn damaged the sea wall. People in the village complained, and a new inquiry said more big storms could cause serious damage. So, they stopped the shingle dredging in 1902, and the beach started to come back.
But in 1917, very high tides and strong winds on January 26th swept Hallsands into the sea. Luckily, no one got hurt, but only one house was left standing. The owner lived there until 1964, and now it's a holiday home.
You can visit the ruins, which are now on the edge of a cliff about 500 meters away from a viewing platform on the South West Coast Path. It's a really interesting place and reminds us how using nature's resources too much can be very damaging.
Hallsands used to be a thriving village, but because of the dredging and storms, it was slowly washed away. The few buildings that remain tell a powerful story about the impact of human activities on the environment.
Today, people can visit Hallsands and see what's left of the village. It's a sobering reminder of how important it is to take care of our natural surroundings and not harm them too much.
The beauty of the coastline and the history of Hallsands make it a place worth exploring and reflecting upon.
Where is Hallsands?
Hallsands is located in the South Hams district of Devon, England, United Kingdom. It is situated on the southwest coast of England, along the English Channel.
This small coastal village is known for its scenic beauty and is part of the South Devon Area of Outstanding Natural Beauty.
Things to Do in Hallsands
Here are some of the best things to do in and around Hallsands:
1. Explore Hallsands Beach
Start your visit by enjoying the beautiful Hallsands Beach. This shingle beach is perfect for relaxing, picnicking, or taking a leisurely walk along the shoreline.
2. Coastal Walks
Hallsands is located within the South Devon Area of Outstanding Natural Beauty, so there are plenty of coastal walks to enjoy.
The South West Coast Path runs along this stretch of coastline, offering stunning views of the sea and the surrounding countryside.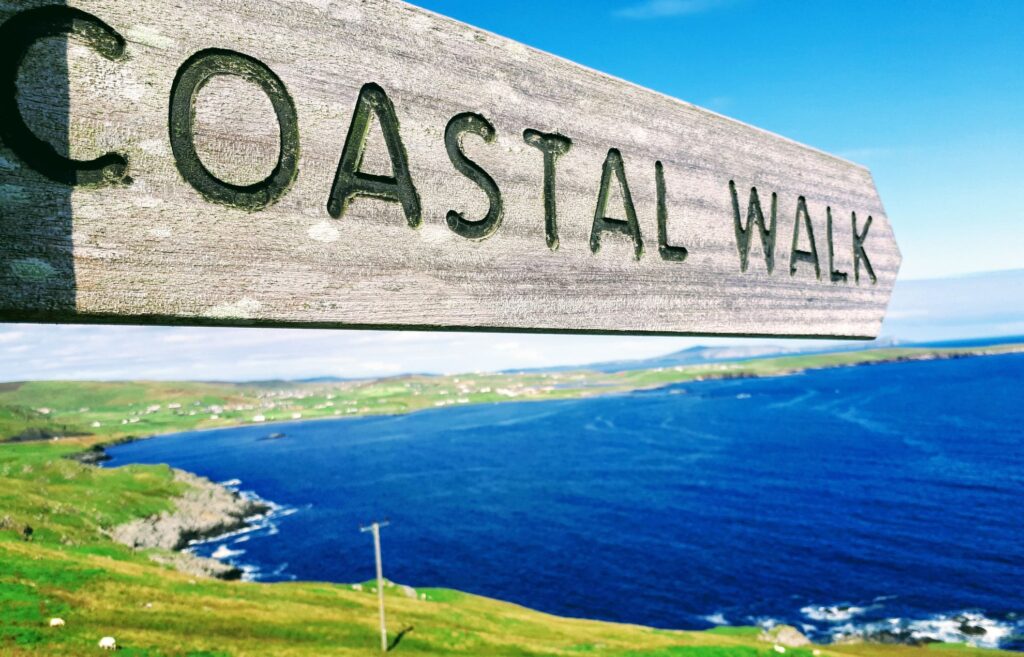 3. Visit Beesands
Just a short walk from Hallsands, you'll find Beesands Beach. It's a charming fishing village with a shingle beach and a great place for a seafood meal at a local pub or café.
4. Start Point Lighthouse
Take a trip to Start Point to visit the iconic Start Point Lighthouse. You can enjoy fantastic views from the cliffs and even take a guided tour of the lighthouse to learn about its history.
5. Birdwatching
The Hallsands area is rich in birdlife, making it a haven for birdwatchers. Look out for various seabirds, cormorants, and other coastal species along the cliffs and shoreline.
6. Fishing
If you enjoy fishing, there are opportunities for both beach and boat fishing in the area. You can try your luck at catching local fish species.
7. Hire a Kayak
Explore the coastline from a different perspective by renting a kayak. Paddle along the shores and experience the beauty of the South Devon coast up close.
8. Historical Interest
Hallsands has a fascinating history, including a village that was lost to the sea. Visit the Hallsands Heritage Centre to learn about the village's past and the 1917 storm that led to its destruction.
9. Local Cuisine
Enjoy fresh seafood at one of the local pubs or seafood shacks. The area is known for its delicious crab sandwiches and fish and chips.
10. Relax and Unwind
One of the best things to do in Hallsands is to simply relax and enjoy the peaceful atmosphere of this coastal village. Bring a good book, have a picnic, or just soak up the serene surroundings.
Summary of Things to Do in Hallsands
Hallsands is a quiet and tranquil place, perfect for a peaceful getaway or a day trip to enjoy the natural beauty of the South Devon coast.
And if you're planning a visit and need a place to stay, check out the Quayside Hotel in nearby Brixham, offering cosy accommodation near this coastal town. Hallsands is an ideal destination for everyone.
Related Articles:
Activities in Hallsands for Adults and Children