Top Things to Do in Devon with Children
Looking for things to do with kids in Devon?
Devon is a wonderful county in southwest England that offers an abundance of fun activities for kids and families. From exploring the countryside to visiting museums and attractions, there's always something to keep children entertained in Devon.
From the South coast of Devon to the North coast, the county of Devon has stunning beaches, countryside, and coastlines that offer plenty of opportunities for outdoor adventures such as hiking, cycling, and water sports.
Home to several family-friendly attractions, Devon has a variety of theme parks, aquariums, and adventure parks. There are also many events and festivals held throughout the year that are suitable for families, such as food festivals, music festivals, and country shows.
Whether you're planning some days out with the kids, or a summer of fun in Devon, we've put together the ultimate list of things to do with kids in Devon.
Things to Do with Kids in Devon
1. Visit the Beach
Devon has some of the best beaches in the UK, including Woolacombe, Croyde, Saunton Sands, and Breakwater Beach in Brixham. Spend a day playing in the sand, swimming in the sea, and exploring rock pools.
If you're planning a stay in Torbay on the South coast of Devon, take a look at our guides on our favourite beaches in the area:
2. Go Hiking
With its stunning landscapes and rolling hills, Devon is a great place to go hiking with kids. There are plenty of walking trails that are suitable for children, and you can enjoy the fresh air and beautiful scenery.
Add in a delicious ice cream along the way, and treat yourself to fish and chips to refuel.
3. Explore the Dartmoor National Park
Take a family walk on Dartmoor and discover the beautiful landscapes, wildlife, and history of the area.
4. Visit Family-Friendly Attractions
Devon has a range of attractions that kids will love, such as Paignton Zoo, Kent's Cavern, Babbacoombe Model Village, the National Marine Aquarium, and the Milky Way Adventure Park.
5. Go on a Steam Train Ride
Take a trip on one of Devon's historic steam railways, such as the South Devon Railway or the Dartmouth Steam Railway.
Even better, if you're visiting in November or December, book a ticket for the Christmas Train of Lights. The multi award-winning experience is truly magical for all ages.
6. Visit Brixham
Brixham is a beautiful fishing town on the South Coast of Devon. Visit the local artisan shops, spot the seals, sample the Brixham fish and chips, catch a crab or two, take a walk around the harbour, spend some time at Breakwater Beach, and stroll along the Breakwater.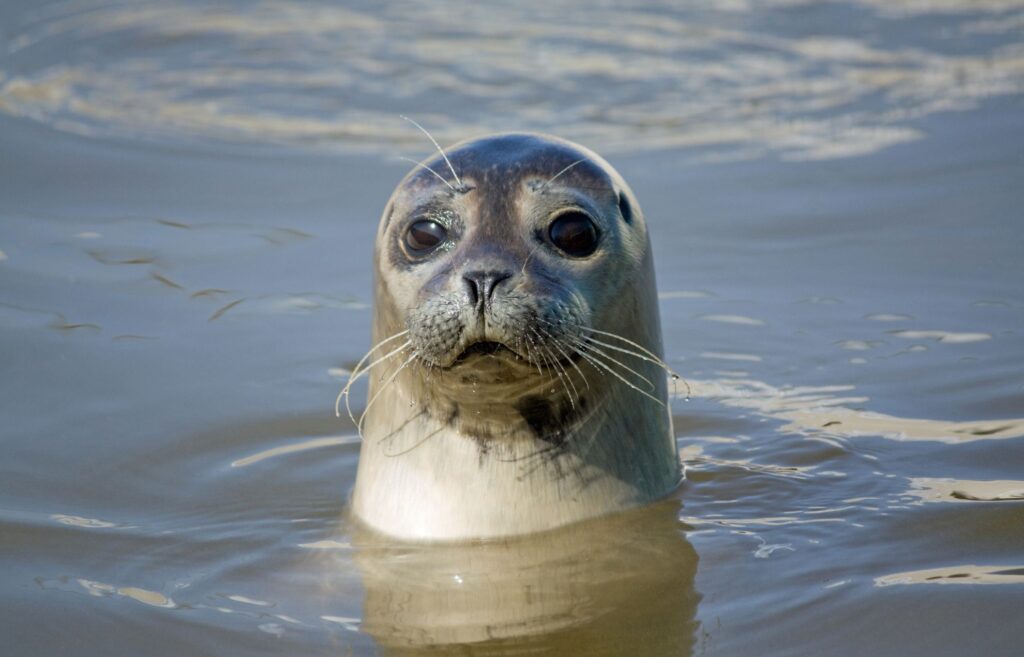 7. Visit a Castle
Devon has a number of castles and historic sites that kids will love to explore, such as Dartmoor Castle, Powderham Castle and Okehampton Castle.
8. Go on a Boat Trip
Take a boat trip along the Devon coast and spot dolphins, seals, and other marine wildlife. Or if you're in Torbay, take the Western Lady, to Brixham or Torquay for a lovely day trip.
9. Enjoy the Local Devon Delicacies
Devon is famous for its cream teas, fresh fish and seafood, and other local delicacies. Treat your family to some delicious local food and drink while you're in the area. Fish and chips by the seafront are a must.
10. Explore the Coastline
Devon's coastline is full of stunning cliffs, coves and beaches. You can take a boat trip, go kayaking or even try coasteering for an exciting day out.
11. Visit a Museum
Devon has a range of museums that are perfect for kids, including the Devonshire Regimental Museum, the Royal Albert Memorial Museum and the South Devon Railway Museum.
12. Go on a Family Bike Ride
There are plenty of family-friendly cycle routes in Devon, such as the Tarka Trail and the Granite Way. You can hire bikes and explore the countryside at your own pace, or join a guided tour for a more structured bike ride.
13. Visit a Theme Park
Devon has several family-friendly theme parks, such as Crealy Theme Park & Resort and Woodlands Family Theme Park.
Things to Do in Devon with Kids on a Rainy Day
Devon is a beautiful county, but the weather can be unpredictable. If it's raining and you're looking for something to do with kids in Devon, here are some ideas:
Visit an indoor attraction: Devon has many indoor attractions that are perfect for a rainy day. You can visit the National Marine Aquarium in Plymouth, the Eden Project in Cornwall, or the Exeter Cathedral.
Explore a museum: Devon has several museums that are perfect for a rainy day, such as the Royal Albert Memorial Museum in Exeter or the Devonshire Regimental Museum in Bickleigh. These museums offer educational and interactive exhibits that are great for kids.
Go to a soft play area: There are many soft play areas in Devon that offer a safe and fun environment for kids to play. These indoor play areas often have slides, ball pits, and climbing frames that will keep kids entertained for hours.
Visit an indoor swimming pool: There are many indoor swimming pools in Devon that offer fun and active days out for families. You can swim, play, and even go down water slides together.
Go to the cinema: Devon has several cinemas that show the latest films. You can sit back, relax, and enjoy a family movie together.
Try indoor sports: There are many indoor sports centres in Devon that offer activities such as bowling, trampolining, and laser tag. These activities are great for kids and adults alike.
FAQs About Things to Do in Devon with Kids
Is Devon good for kids?
Yes, Devon is a great place for kids. There are plenty of fun activities and attractions that cater to children of all ages, making it a perfect destination for family holidays.
Is Devon or Cornwall better?
It's difficult to say which is better between Devon and Cornwall as both have their own unique charms and attractions. 
Devon is known for its beautiful beaches, rugged coastline, and picturesque countryside. It's also home to Dartmoor National Park, which is a great place for hiking and outdoor activities.
Cornwall is famous for its stunning beaches, surf spots, and quaint fishing villages. It also has a rich cultural history, with many historic sites and museums to explore.
Which is nicer North or South Devon?
Both North and South Devon have their own unique appeal, and which is "nicer" will depend on your personal preferences.
North Devon is known for its rugged coastline, quaint villages, and beautiful beaches such as Woolacombe and Saunton Sands. It's also home to Exmoor National Park, which offers stunning landscapes and opportunities for outdoor activities.
South Devon, on the other hand, is known for its picturesque estuaries, rolling hills, and charming towns like Dartmouth and Salcombe. It also boasts some of the UK's most beautiful beaches, such as Blackpool Sands and Bantham Beach.
Summary of the Best Things to Do with Kids in Devon
These are just a few ideas for things to do with kids in Devon. Whatever you choose to do, you're sure to have a great time exploring this beautiful county.
If you're looking for a hotel in Devon to stay with kids, take a look at the Quayside Hotel in Brixham. Brixham is located in the South of Devon, with plenty of activities to keep the entire family entertained.
Related Articles:
Devon's Top Family Attractions and The Best Family Days Out in Devon Near Me