Must Visit Attractions in South Devon, England
The South of Devon has an abundance of things to see and do. It's home to beautiful fishing ports, coastal walks, a treasure trove of history, breathtaking scenery, and not forgetting delicious food.
Located in the southwest corner of England, to the east of Cornwall, South Devon is home to the iconic English Riviera where you'll find the likes of Brixham, Paignton, and Torquay.
It's also home to The South Devon Area of Outstanding Natural Beauty covering 337 square kilometres, which includes a large part of the South Hams area and the rugged coastline from Elberry Cove near Bricham to Jennycliff Bay.
With plenty of activities and attractions across the area, you'll have no trouble keeping kids and families entertained.
Whether you're a visitor on a seaside getaway, or a resident looking to explore your local area, read on to discover our best things to do in South Devon.
13 Best Things to Do in South Devon
Visit the Award-Winning Beaches in South Devon
South Devon is home to hundreds of beaches, and a trip to the coast wouldn't be complete without visiting a beach. You'll be spoilt for choice from the coves to sandy beaches, to shingle bays.
The area is a paradise for beaches, with two Blue Flag beaches, perfect for holidays with kids, dogs, and watersports.
If you're staying close to Torquay or Brixham, take a look at our guides on the best beaches in the area:
Discover the Coastal Walks
With miles of rugged coastline, walking and the coast come hand in hand. There are spectacular walks from shorter trails through the countryside, to longer hikes along the coast as you admire the spectacular scenery.
Two of the most popular walks with beautiful views of the English Riviera are:
Salcombe to Bolt Head Walk
Teignmouth to Dawlish Railway Walk
Discover the Beautiful Towns
If you enjoy visiting new places, the South of Devon has many towns and villages to potter around. Spend the day browsing the independent shops in Brixham, discovering the history of Dartmouth, and enjoy a cream tea at the quintessential English village of Cockington.
Make a checklist and spend your days touring the region to see the real beauty of South Devon. Wander around, stop for a coffee, discover the history, find a lunch spot, and have a shop around before enjoying a well-earned ice cream.
Places to Visit:
Dartmouth
Cockington
Brixham
Torquay
Sidmouth
Dittisham
Salcombe
Totnes
Newton Abbot
Teignmouth
Crabbing in South Devon
You'll soon see why crabbing is so popular in Brixham. Grab a line, net, and some bait, and get stuck in along the harbour walls. Not just for kids, this is a great activity for adults too. Who can catch the most crabs?
Take a Ferry Ride around Torbay
Admire the views of the English Riviera and South Devon with a boat tour. Arguably one of the best ways to explore Torbay, you can't beat cruising along the water for a few hours. Book a sightseeing tour, ferry, or fishing boat.
Take the ferry to from Brixham to Torquay (or vice versa) to explore the local towns, or soak in the breathtaking sights of Torbay and the River Dart on a leisurely cruise to Dartmouth with the Western Lady Ferry.
Boats run from 1 Apr 2022 – 31 Oct 2022. Boat trips are weather dependent and may differ according to weather and tidal conditions.
Eat Fish and Chips in Brixham
You can't beat fish and chips when you're on a seaside getaway, and they always taste better accompanied by a big portion of sea air. In fact, across the country, we spend nearly £ 1 billion on the dish every year.
As one of the main fishing ports in England, it doesn't get much better than fish as fresh as the sea breeze from Brixham. Try the catch of the day (literally), at one of the many fish and chip restaurants in Brixham.
Read our guide to the best fish and chip restaurants here.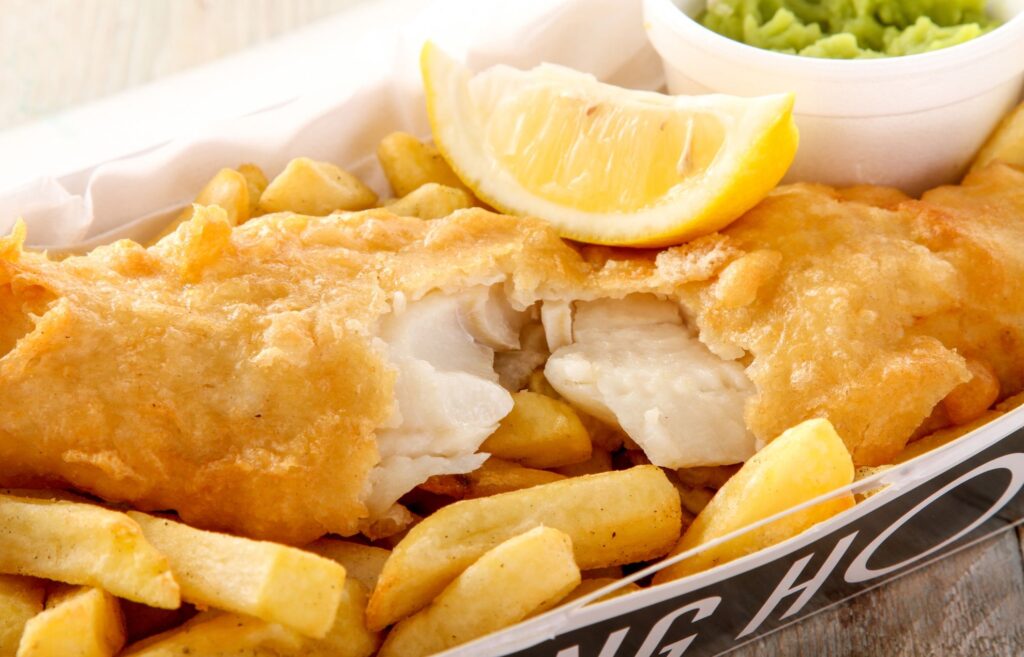 Watersports in South Devon
With more beaches than you can count, watersports are a must-do for any adrenaline-fuelled family. From stand-up paddleboarding to jet skiing, there's something for everyone across South Devon wherever you may be staying.
The Best Attractions in South Devon
Coleton Fishacre
Visit the National Trust Coleton Fishacre 1920s country retreat, and travel back to the Jazz age, and stunning tropical gardens overlooking the sea. Stop for a coffee in the cafe, and take a look around the gift shop.
Paignton Zoo
Paignton Zoo is one of the largest and most popular zoos in the country. Home to over 2000 animals, 6 habitats, a jungle train, an indoor play area, and many more things to do to keep the kids entertained for the day.
The South Devon Railway
Step back in time with the nostalgic South Devon Railway between Totnes, Littlehempston, and Buckfastleigh. The track, built in 1872, runs along the stunning valley and offers a wonderful day out for families and people of all ages.
Salcombe Gin Distillery
Gin has been growing in popularity for years, and a gin experience overlooking the Salcombe Estuary makes for the perfect day. Why not enjoy a unique experience at Salcombe Gin Distillery, take a tour, and sample the gin handcrafted and distilled by yourself?
Canonteign Falls in South Devon
Canonteign Falls, a 220-feet waterfall, is one of the highest waterfalls in England. For a small admission fee, visitors can enjoy a short hike through the heart of the Teign Valley and Dartmouth National Park to admire the beautiful waterfall.
Related: 6 Best Waterfalls in Devon to Visit
Summary of Things to Do in South Devon
There's so much to see and do for holidaymakers on a family holiday or a short break away, from museums, beaches, walks, attractions, and activities all over the county. It's fair to say you won't run out of things to do in South Devon whilst you explore this beautiful area.
If you're looking for somewhere to stay in the South of Devon, take a look at the Quayside Hotel in Brixham. Brixham is a beautiful fishing port centred around harbour with beaches, walks, and attractions on your doorstep.
Related Articles:
South Devon Things To Do